Mentally disabled inmate claims guards at NYC's Rikers Island beat him unconscious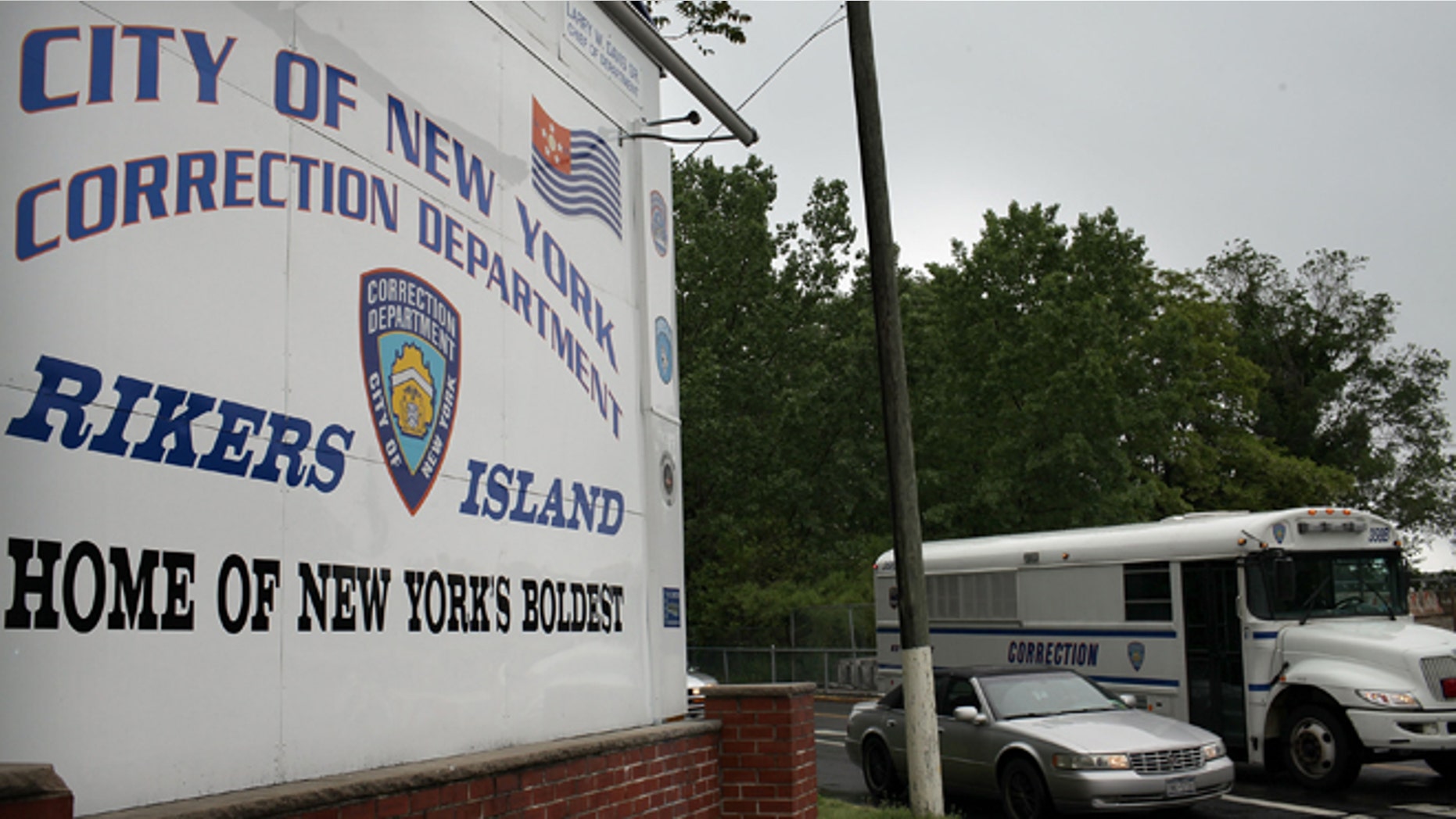 A mentally disabled man who was allegedly beaten senseless by prison guards at New York City's notorious Rikers Island jail plans on filing suit in Manhattan Federal Court.
Jose Guadalupe, 23, of the Bronx claims that guards handcuffed him and beat him unconscious before leaving him in an isolated cell with no treatment for hours afterward. He added that the attack left him in a wheelchair for a week afterward.
The incident began when a group of guards began searching through Guadalupe's cell for contraband and in the process ripped down his collection of family photos and magazine clippings posted on the walls.
"They started destroying my pictures. That's what caused me to say something," Guadalupe told the New York Daily News from Fishkill Correctional Facility in Beacon, N.Y., where he's now serving time after pleading guilty to robbery. "Those were good pictures. Those were mine."
Guadalupe's lawyer said that he did voice his objections but did not pose a threat when the guards pinned him against a wall in the cell and then threw him to the ground where he was punched in the head and kicked repeatedly.
"I was crying. I thought it was over. I thought I was going to die," Guadalupe said.
Guadalupe allegedly had a concussion, bruises to his ribs, facial swelling, lower back pain, dizziness along with a number of cuts. He was found by an officer on the next shift who helped Guadalupe seek medical attention.
There is no record of any treatment until about six hours after the attack when the jail clinic checked him out and sent him in an ambulance to Elmhurst Hospital.
"It's sad to say but it's a typical example of the senseless and blatant violence that pervades the Rikers guard culture," said Zoe Salzman, Guadalupe's lawyer at Emery Celli Brinckerhoff & Abady LLP. "For four guards to beat a vulnerable, developmentally disabled inmate who is handcuffed is inexcusable and that just can't happen."
Earlier last year hundreds of documents obtained by The Associated Press through public records requests raised serious questions about the quality and timeliness of the medical care many Rickers Island inmates received, with the treatment, or lack of it, cited as a factor in at least 15 deaths over the past five years.
Experts say the problems documented by the AP are particularly troubling because New York City is better equipped to deal with inmate health needs than perhaps anywhere else, with 1,180 health workers employed, a mandatory doctor's visit within the first 24 hours of custody, 30 on-island clinics that handled more than 112,000 sick-call visits last year, and access to some of the nation's finest hospitals, which saw more than 3,700 inmate referrals last year.
The Associated Press contributed to this report.