Mayor wears same suit for 15 months – and no one notices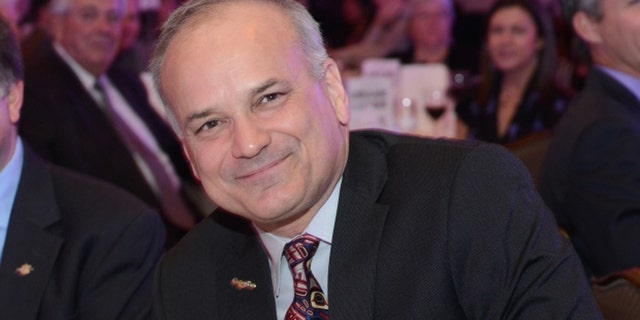 The mayor of a Canadian town revealed that he has worn the same "boring, dark blue suit" to meetings for 15 months in a bid to highlight "double standards" in the way men and women are judged on their clothing choices.
Richard Stewart, who has been mayor of the British Columbia town of Coquitlam since 2008, wrote on Facebook that he started wearing the suit in November 2014 and tried to see how long it could last without anyone saying anything.
"I went into my closet and picked out a plain, off-the-rack, boring, dark blue suit," Stewart said. "I'd wear that suit to every Council meeting until someone noticed, until someone commented on it. I told nobody."
But on Monday last week, an official commented on Stewart's suit, he said, ending the experiment.
"Of course, I can't imagine anybody suggesting that a woman could get away with wearing the same outfit for more than a year. But clearly a man could, and did," Stewart wrote, admitting that he did get the suit dry-cleaned.
Stewart said he got the idea from Australian news anchor Karl Stefanovic, who did the same experiment for a year after observing the daily emails and criticism his female co-anchor got over her wardrobe.
"And we've heard sometimes very public (and even nasty) criticism of "WHAT is she WEARING?" or "She wore that same outfit a couple of weeks ago," Stewart wrote.
"Where this different standard presents a barrier, where this limits the advancement of one group over another, where this prevents our democratic institutions from better reflecting society, we need to remove it," he added.