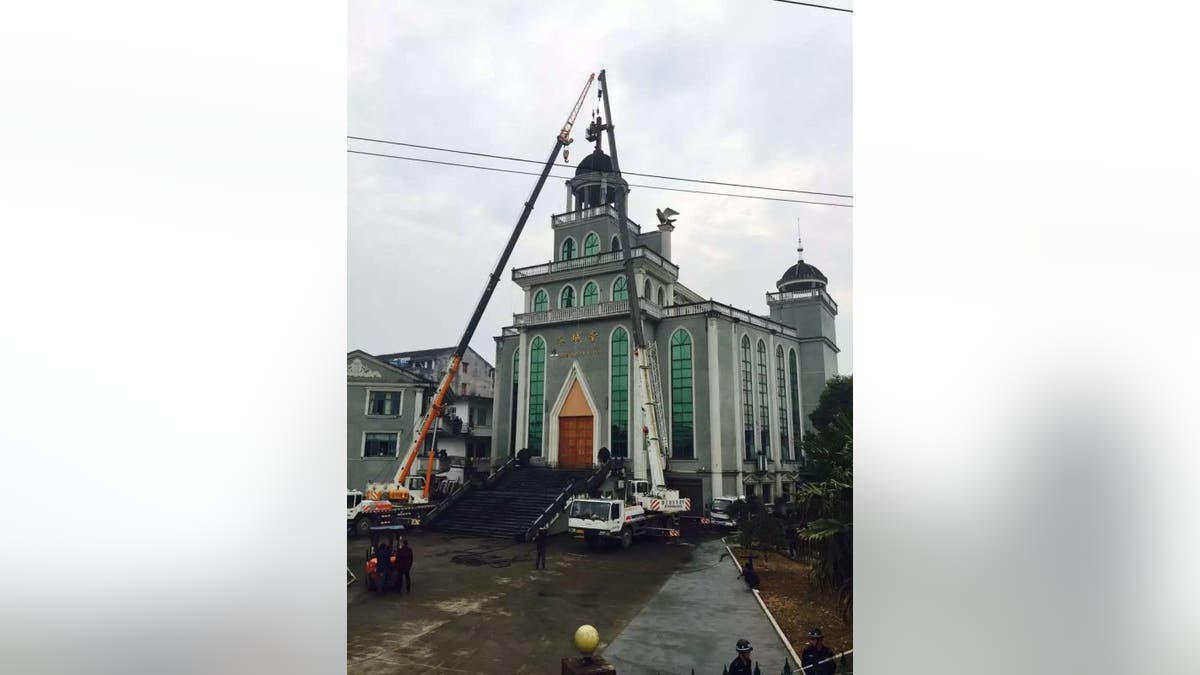 A Christian woman's fateful and defiant stance in front of a bulldozer last week evoked the memory of Tiananmen Square and has become a rallying cry against persecution at the hands of the Beijing government.
The woman, identified by Christian activists as Ding Cuimei, wife of the Rev. Li Jiangong, was trying to stop the government-ordered demolition of Beitou Church in the central Hena province city of Zhumadian. Unlike the iconic man who brazenly stopped a tank in the 1989 uprising, Ding was pushed into a ditch and buried alive as horrified congregants watched helplessly.
"Bury them alive for me," a member of the demolition team said according to a report by China Aid, a nonprofit focused on human rights and religious freedom in the world's most populous country. "I will be responsible for their lives."
"The government wants to contain the growth of Christianity."
The grim incident underscores the Chinese government's increasing persecution of religious minorities, say advocates. Thousands of churches across the country have been demolished in the past year, and dozens of pastors have been arrested on trumped up corruption charges, according to nonprofit groups that monitor the situation.
"There was a time where they [Christians] were being recognized as productive members of society. The government treated them fairly," David Curry, president and CEO of Christian advocacy group Open Doors USA told FoxNews.com. "But that has changed. China has the goal of nationalizing Christians."
A little more than 5 percent of China's 1.4 billion people are believed to be Christians.
Curry said the Chinese government appears determined to lower the profile of the church. The effort takes varied forms, from rezoning church properties to allow for demolition, as in the case of the April 14 incident in which Ding was killed, to forcing pastors to meet weekly with local officials to explain their sermons, said Curry.
"It has had a chilling effect on religious freedom in China," Curry said.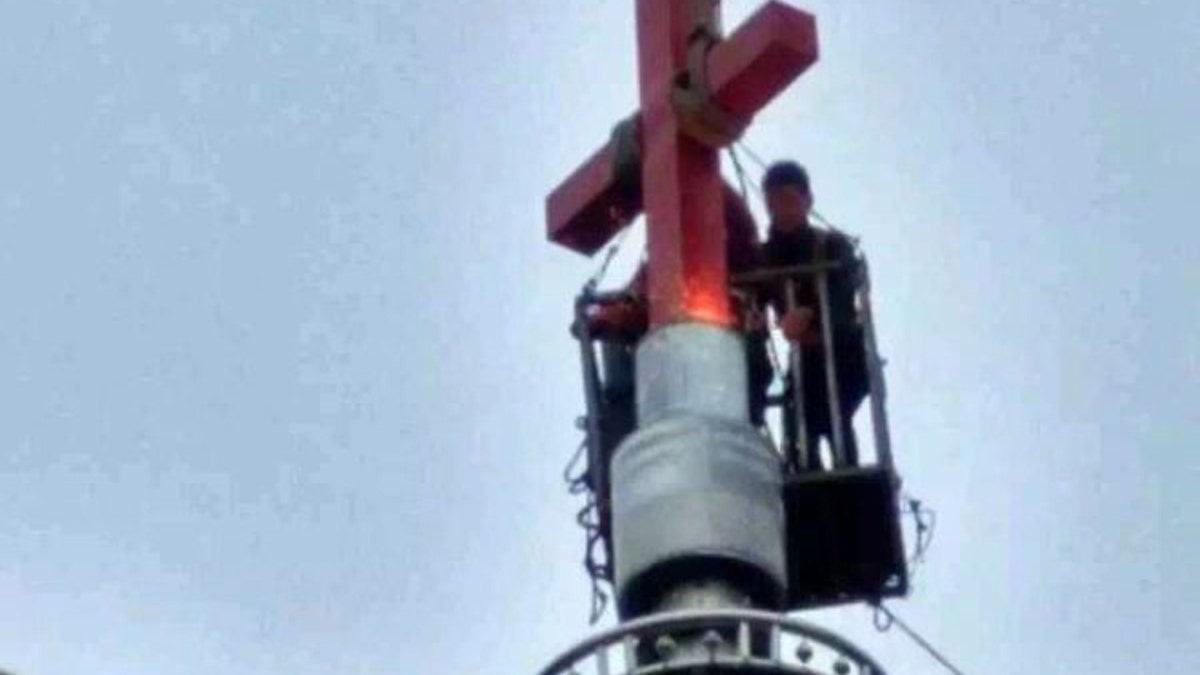 Two demolition workers were arrested in the death of Ding. Her husband, who was also pushed into the ditch but managed to crawl out, has allegedly been warned not to discuss the case.
The incident underscores the serious violations against religious freedom in China that have occurred since President Xi Jinping took office in 2013, said Bob Fu, president and founder of China Aid.
"He has taken a strong ideological turn to create a new cultural revolution," Fu said. "He [Xi] has really turned against the independent churches and any independent social movements. The government wants to contain the growth of Christianity."
More than 2,000 churches in southern China have been forced to remove crosses from their exteriors in the last year alone, according to Fu. Most had operated freely and with government permission for decades, he said.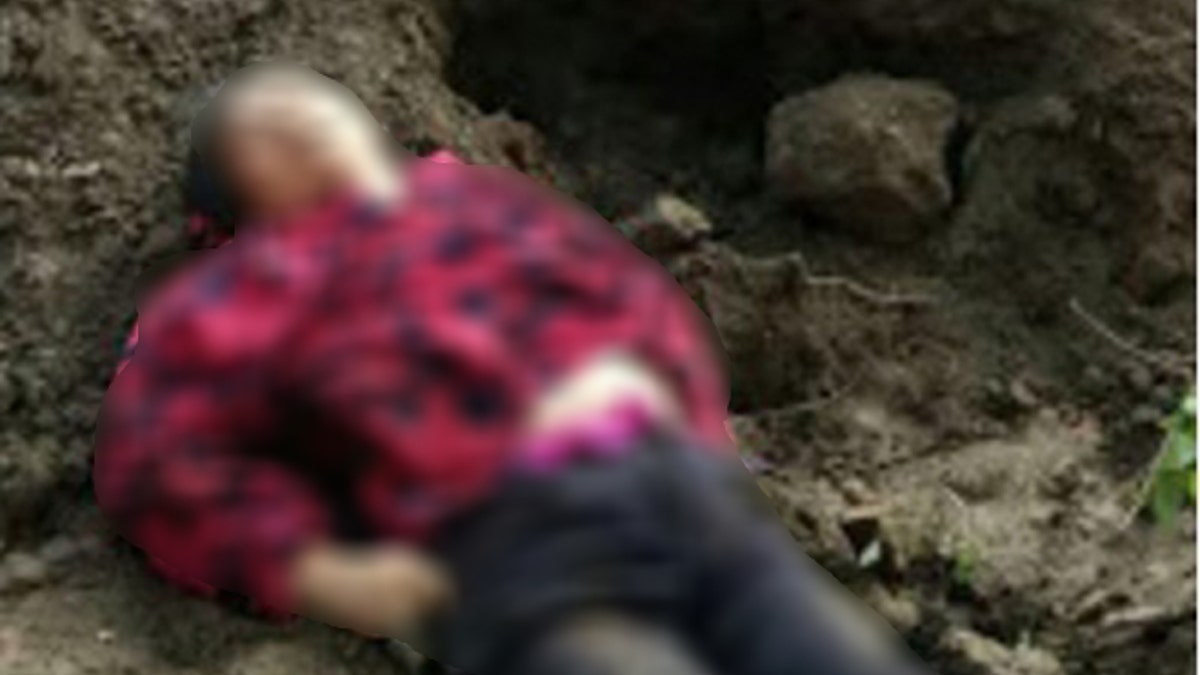 Fu estimated that more than 500 activists and lawyers have been detained in the last year, with many still imprisoned.
"There is some resistance, but it is mostly passive," he said. "There is not much the people can do in terms of going against the government."