Mare stuck in mud is rescued by volunteers in Ireland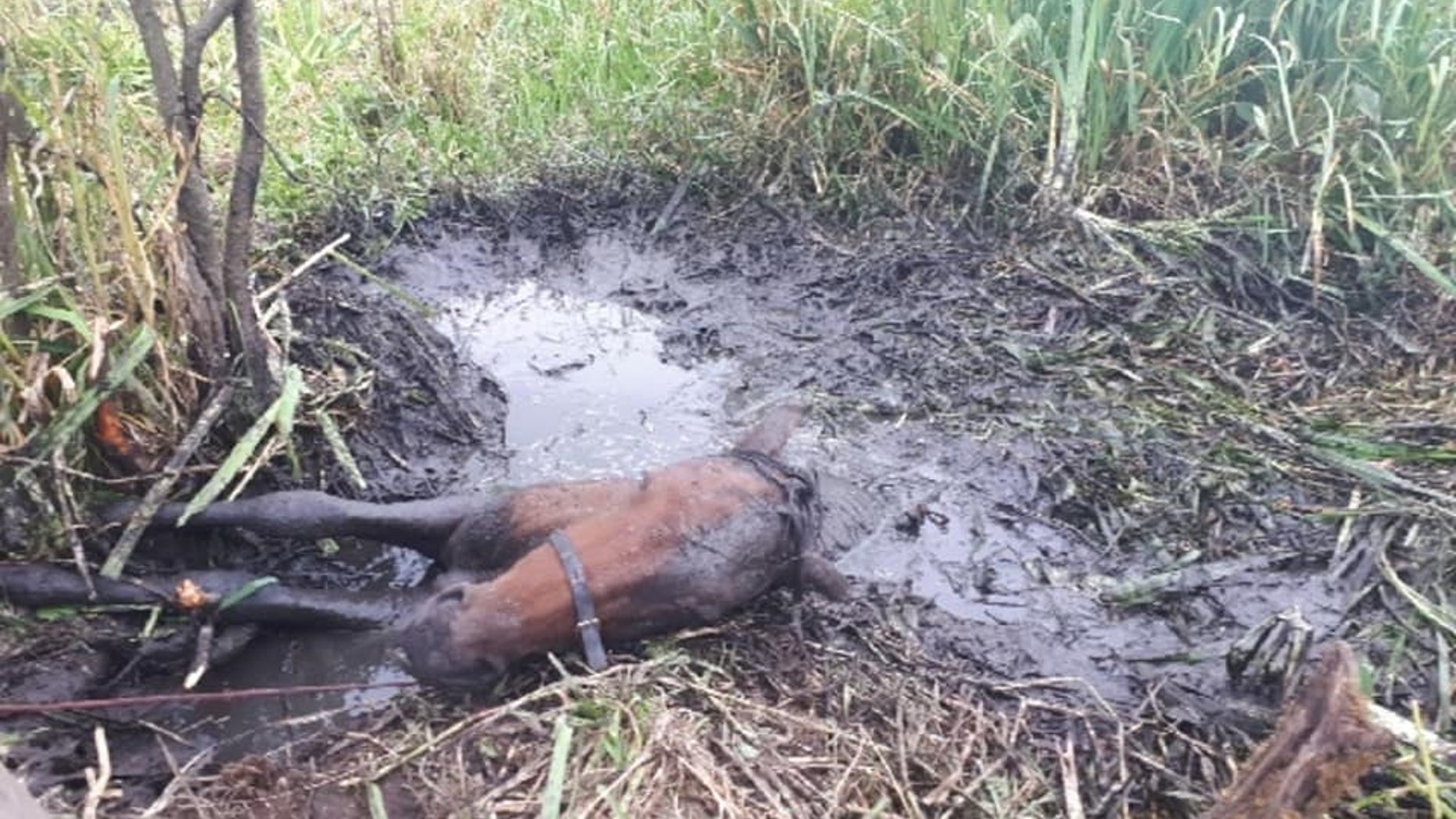 A horse was trapped in a mud pond in Limerick, Ireland, on Friday night, but volunteers worked together to free the animal from the muck, the Limerick Leader reported.
Limerick Animal Welfare (LAW) shared a snap of the mare on its Facebook page Friday.
"LAW are in attendance but more man power and equipment e.g. ropes are needed. If anyone can help thank you," it said.
The group later offered an update in a comment, saying the horse was free.
"Thank you to everyone who attended, so many kind people! The horse is out and currently been seen to by a vet. Thank You, what great people ye are!" LAW wrote from the Rhebogue area.
The group offered details about the rescue in another post a few hours later.
ARMY SOLDIER'S LOST DOG FOUND AFTER ESCAPING FROM COLORADO FOSTER HOME 2 MONTHS AGO
"Limerick Animal Welfare received a distressing call out of hours and thanks to our tireless volunteer Anna Gallagher she was straight to the rescue," it said.
An equine veterinarian administered antibiotics before the mare's owner brought the animal home, according to the post.
GEORGIA WOMAN SAYS RAPPER LUDACRIS PAID GROCERY BILL SHE COULDN'T AFFORD: 'HE'S AN ANGEL'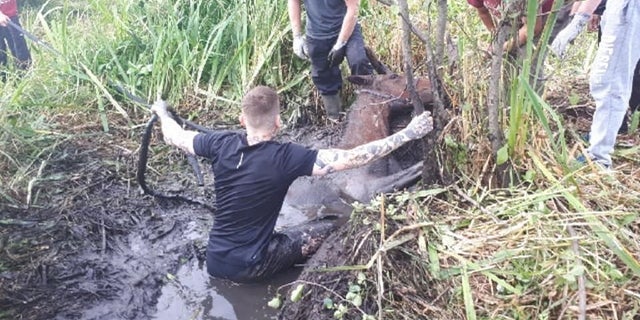 Gallagher also commented on the post, writing that the horse "is in fantastic condition."
"She is a well cared for horse and was on land that the owner rents," she added. "Unfortunately on the land there is this pond and as any farmer or large animal owner can attest to accidents happen."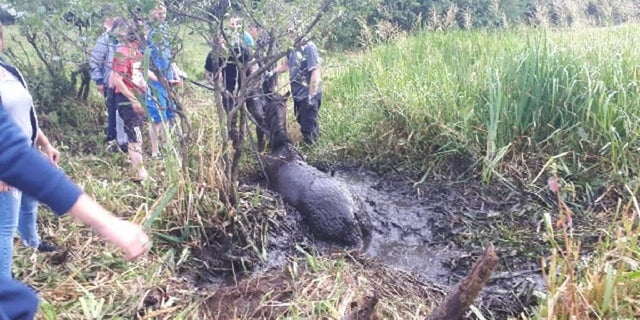 Gallagher also revealed what's next for the animal.
"The owner has now taken the mare home to continue to care for her as she was suffering from shock and antibiotics will be administered for a week to ensure infection doesn't set in," she wrote.