Maoist rebels kill five policemen in India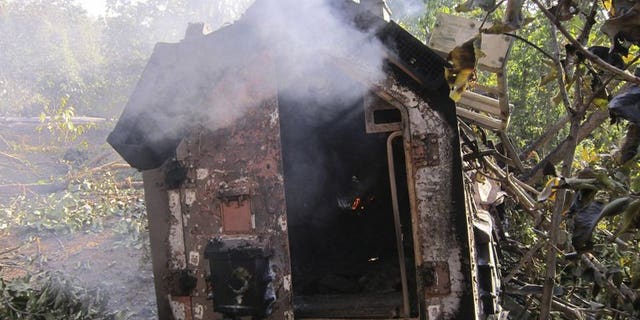 PATNA, India (AFP) – A group of more than 50 Maoist guerrillas ambushed a police patrol in eastern India on Tuesday, killing the district police chief and four others, officials said.
The rebels opened fire on vehicles carrying police Superintendent Amarjeet Balihar in the Dumka district of Jharkhand, an impoverished and densely forested state home to a large Maoist movement.
"Five policemen including police Superintendent Amarjeet Balihar were killed in the Maoist attack," Rajeev Kumar, the director general of police, told AFP by phone from the state capital Ranchi.
"Two persons are seriously injured," he added.
More than 50 Maoists were involved in the attack on the police convoy which was returning from a security meeting nearby.
Last month about 100 of the leftwing guerrillas opened fire on a passenger train in the adjacent state of Bihar, killing one police officer and two passengers.
In May they killed 24 people including the top local leaders of the country's governing Congress party during an ambush in the central state of Chhattisgarh.
The revolutionaries, described by the government as the country's most serious internal security threat, have waged a decades-long battle across central and eastern states to overthrow local and national authorities.
The rebels say they are fighting for the rights of the poor and landless farmers in India.