Man who started deadly 1990 fire in New York City club dies while incarcerated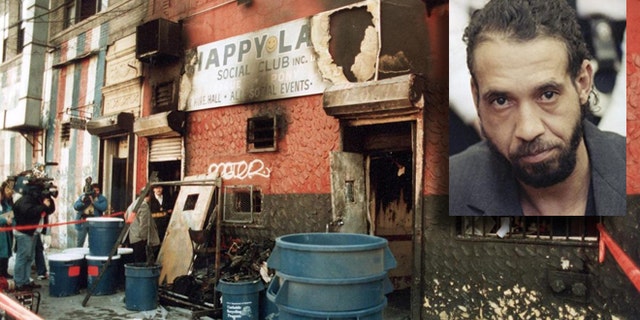 NEWYou can now listen to Fox News articles!
The man responsible for one of the most deadly fires in New York City history died Tuesday of an apparent heart attack while in a prison hospital.
Julio Gonzalez was convicted in the March 25, 1990 fire at Happy Land Social Club, where 87 people – mostly black Honduran immigrants – lost their lives.
He was convicted for murder and arson for setting the blaze with gasoline.
Gonzalez, 61, died Tuesday before noon at the Champlain Valley Physicians Hospital in Plattsburgh, N.Y. The cause appeared to be heart failure, although an autopsy is planned for Wednesday, according to the Associated Press.
He was serving a 25-years-to-life sentence at the Clinton Correctional Facility in Dannemora, about 14 miles from Plattsburgh.
At the time of the fire, Gonzalez had recently been seeing Lydia Feliciano, who worked there as a coat-check girl and was one of only six people to get out of the club alive.
The two had an argument that night, and Gonzalez was kicked out of the club by its bouncer. He returned with $1 worth of gasoline, according to the New York Daily News (http://www.nydailynews.com/new-york/arsonist-torched-87-people-happy-land-club-died-prison-article-1.2791168), which he splashed on the club's entrance, and set the building ablaze.
"I got angry, the devil got to me, and I set the fire," Gonzalez told detectives, the Daily News reported (http://www.nydailynews.com/new-york/happy-land-mass-murderer-julio-gonzalez-denied-parole-article-1.2152515).
The club occupied two stories, and it had been ordered closed by the city in November 1988 for not having enough fire exits, alarms or a sprinkler system. The club – which had been owned by Elias Colón, who died in the fire – had continued to operate, and, in fact, the fire exits that existed had been blocked to prevent people from entering without paying.
"I didn't realize how many people were inside," Gonzalez said at a parole hearing in March 2015. "When I got there, there were some people there, but, you know, there were two floors there. I didn't know that there were two floors in that place."
The club's patrons died of smoke inhalation or were trampled to death on the narrow stairs leading to the front door.
At the time, it was considered the largest mass murder in U.S. history.
Gonzalez's parole appeal was denied.
The Associated Press contributed to this report.