Man who crossed border with drugs sues U.S. after claiming Border Patrol K-9 mauled him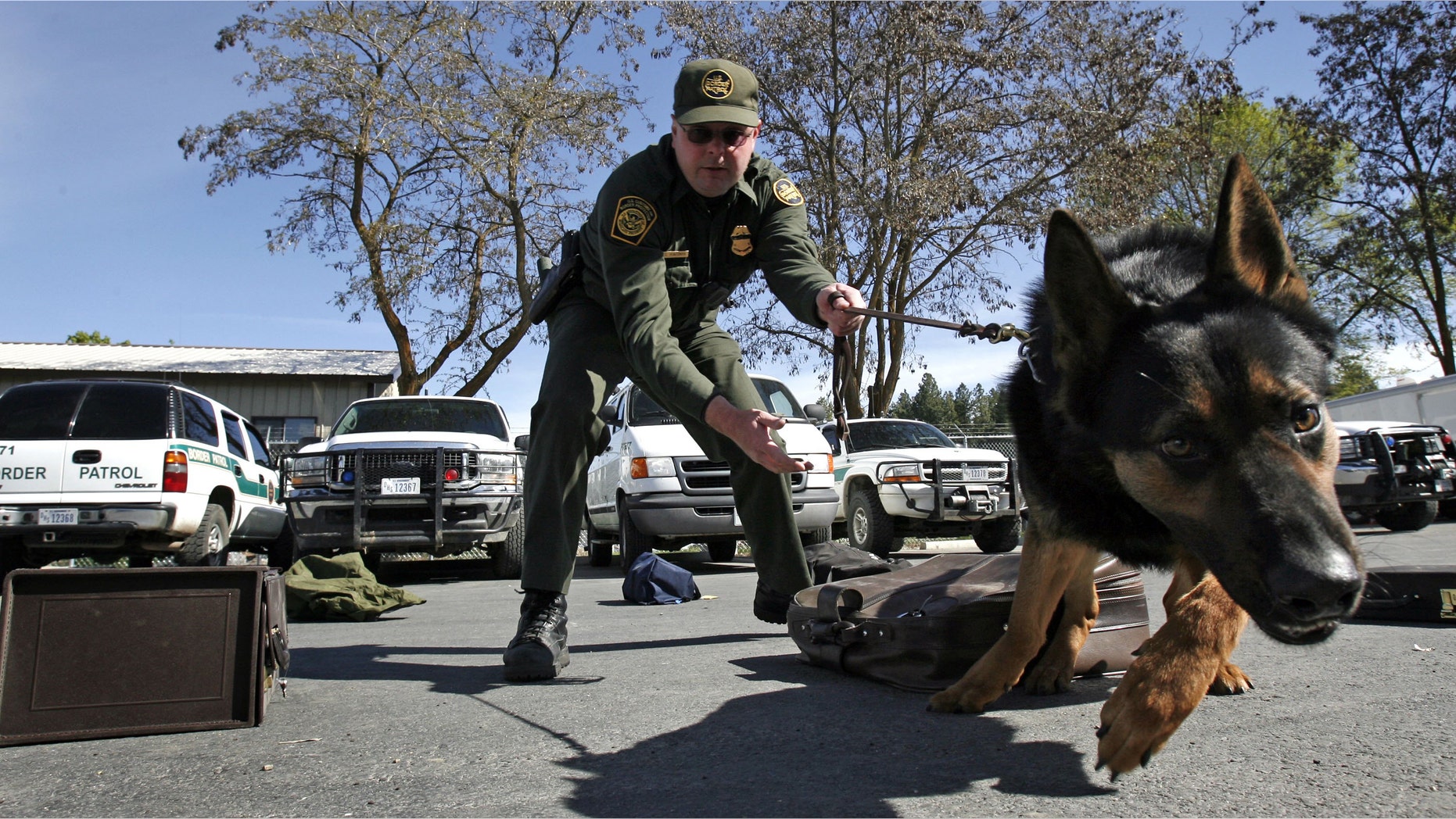 A Mexican man arrested while crossing into the United States with marijuana in his bag has filed a lawsuit against the country, alleging that a Border Patrol dog bit him.
Jose Manuel Marino-Najera was attempting to cross into the U.S. in June 2013 with a group of drug smugglers who – he said – offered to help him out for free if he carried a backpack filled with marijuana across the border.
The 31-year-old father of one, who had been working on a grape farm worker in Cabroca, a border city on the Mexican side of the Sonoran Desert, was trying to make it to New York, where he allegedly had a job opportunity.
After crossing into Arizona through an undesignated port of entry, Marino-Najera reportedly fell asleep due to dehydration under a tree — and was allegedly woken up by a patrol dog mauling his arm. His lawyer claims the agents did nothing while the K-9 dogs were chewing on him.
Last week, Marino filed a lawsuit against the United States in federal court in which he claims Border Patrol agents stopped another man in his group on June 21, 2013 and their unleashed dog ran to him.
According to the suit, the agents "ignored his cries for help," allowing the dog to bite his arm for several minutes before putting the K-9 back on the leash. Marino-Najera claims the already apprehended member of the group witnessed the incident.
Since the Border Patrol agent handling the K-9 was acting within his duties as an employee of a federal government agency, the lawsuit claims the United States is liable for Marino's medical expenses, loss of income, severe pain, and emotional suffering caused by the assault.
Bill Risner, Marino-Najero's attorney, told Fox News' Neil Cavuto that although his client is not a U.S. citizen, he can still sue for damages because he was in the country at the time of the alleged attack.
"Every person who is in the United States has the same right, whether you are a citizen not-citizen, here legally or -illegally, so they can't have a dog chew on someone regardless of whether they are documented, undocumented, however they are here, the same treatment is owed to everybody," Risner said.
After his conviction, Marino-Najera spent six months in jail. His lawyer said that should be punishment enough for his actions.
"It is a nation of laws, and the laws say you are punished for your illegal conduct but the police aren't allowed to club you over the head if they don't need to or shoot you or have a dog chew on your arm," he said.
But Cavuto seemed to disagree, saying if Marino-Najera was hurt during a commission of a crime, the U.S. should not be held liable.
"If I break into your house and fall and hurt my foot because I tripped over something while going to steal jewelry in an upstairs bedroom," Cavuto said, "can I sue you for my injuries?"
Border Patrol has not commented on the case.