Man sentenced for murdering his 'friend' and feeding his penis to his dog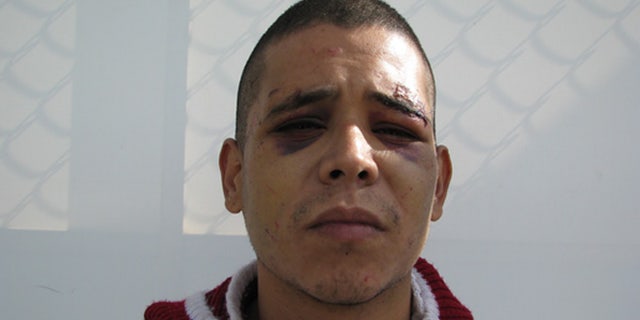 NEWYou can now listen to Fox News articles!
A Mexican man was sentenced to eight years in prison for murdering his friend and savagely slicing off his penis, then feeding it to his dog.
According to the El Paso Times, in November, 2014, Mario Alberto Lizalde Reyes, 25, says he and his friend Mario Hernandez Banda, 24, spent an evening drinking together when Hernandez attempted to touch Lizalde in a "sexual manner," the attorney general's office said in a statement.
The men began arguing.
"We were both drunk and he tried touching me in a sexual way. After pushing him off, he went to urinate in an alley so I followed him, pulled out my gun and shot him in the head," Reyes said in a 2014 televised confession.
"I then took his knife off him and chopped off his penis as punishment and put it in a bag."
Reyes told authorities his dog was sniffing around Hernandez's body, so he allowed the dog to consume the severed penis.
Leaving the gruesome scene, Reyes walked his dog and then headed home to sleep it off.
According to a police spokesperson in Ciudad Juarez, Reyes came into the police station, covered in cuts and bruises and brimming with regret.
"He then admitting killing his best friend and said that although his friend had tried sexually assaulting him, he was still a human being and didn't deserve to die," police claim Reyes said.
Like us on Facebook
Follow us on Twitter & Instagram