Man Puts Mom In Trunk, Kidnaps Her Because She Refused To Live With Him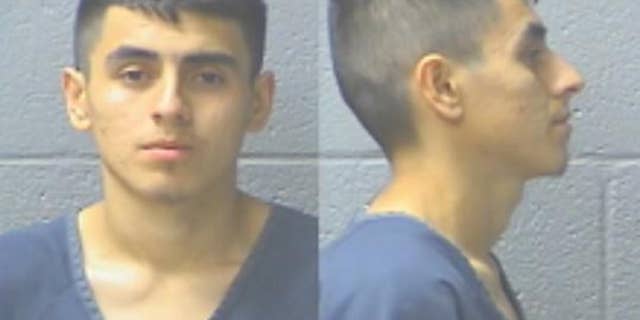 Dashcam video caught the moment South Carolina troopers discovered a Virginia man's mom in the trunk of his car at a rest area on Interstate 95.
The video, released by the South Carolina Department of Public Safety, shows troopers taking 20-year-old Regelio Lopez into custody last week following a search for his Cadillac.
Shortly after one of the troopers begins handcuffing Lopez, the other trooper slowly opens the truck to find Lopez's mother lying there.
Officers along the eastern seaboard had been looking for the vehicle after being told it was involved in a kidnapping in Virginia Beach.
Troopers spotted the car in the rest area near Santee around 6:30 p.m. February 25.
Lopez's mother did not appear to suffer life-threatening injuries, but during questioning the suspect did admit to hitting his mother in the ribs.
In the video, Lopez tells officers he was headed to live in Miami but his mother didn't want to go with him, so he put forced her into the trunk of his car.
"What made you do that?" a trooper is heard asking in the video.
"I was alone," Lopez responded.
The suspect tells the trooper he did not kidnap his mother. He says he went with a person to Florida two days earlier for work and came back to get his mom.
Lopez is facing kidnapping charges.
For more news, visit foxcarolina.com.
Follow us on twitter.com/foxnewslatino
Like us at facebook.com/foxnewslatino