Man kills wife, 3 young girls, grandmother in brutal stabbing: cops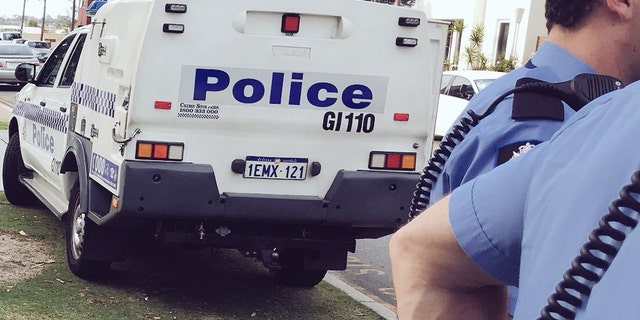 A 24-year-old man was charged Monday with five counts of murder in the killing of his wife, three young children and their grandmother who were found dead in an Australia home almost a week after their deaths, police said.
The bodies of Mara Lee Harvey, 41, Charlotte, 3, Alice and Beatrix, 2-year-old twins and Beverley Quinn, 73, were discovered by police in Perth on Sunday.
Harvey's husband, Anthony Robert Harvey, faces five counts of murder. On Monday, he appeared in Perth Magistrates Court via video link from Karratha Courthouse, 900 miles away.
Western Australia Police Commissioner Chris Dawson told reporters they believe Mara Harvey and her daughters died at home on September 3, while Quinn was killed while visiting the home the next day. It's unclear whether Anthony Harvey was the father of the children.
Their deaths were caused by a "blunt instrument and knives," police said. No guns were used.
FAMILY OF SEVEN FOUND DEAD WITH GUNSHOT WOUNDS IN AUSTRALIA
Dawson said the women were attacked in the kitchen, while the children were killed elsewhere in the house.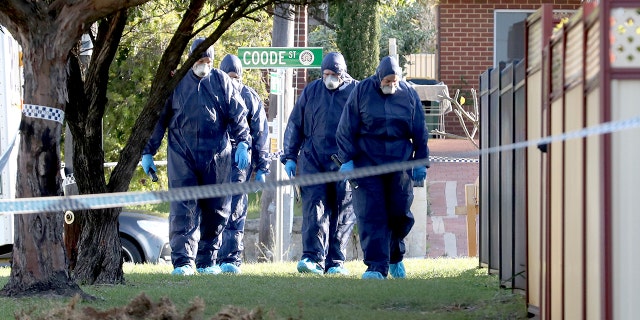 Police also allege Harvey remained at the house for several days, then drove his car north.
He did not enter pleas or apply to be released on bail. A motive has not been released.
"This is a tragic event and it will no doubt have an impact not only on the family and friends of the deceased, but for the whole of the community and those first responders who are faced with attending a scene of multiple deceased people," Washington Police Assistant Commissioner Paul Steel said on Sunday.
A neighbor told WAToday that it was "sickening to think someone could do that," adding that she often saw the three children playing in the front yard.
Maria Manfredini, who also lived in the neighborhood, told the newspaper that the tragic deaths have shaken the community.
"It's just horrific on every level," she added. "This is a very close community. It's always been so calm and peaceful. We never would've expected anything like this at all. I'm still in shock. I'm deeply saddened by what's happened."
The tragedy comes just months after a family of seven perished in a murder suicide in the village of Osmington in southwest Australia in May. Authorities said it was the country's worst mass murder in more than two decades.