Man injured in Saudi religious police chase dies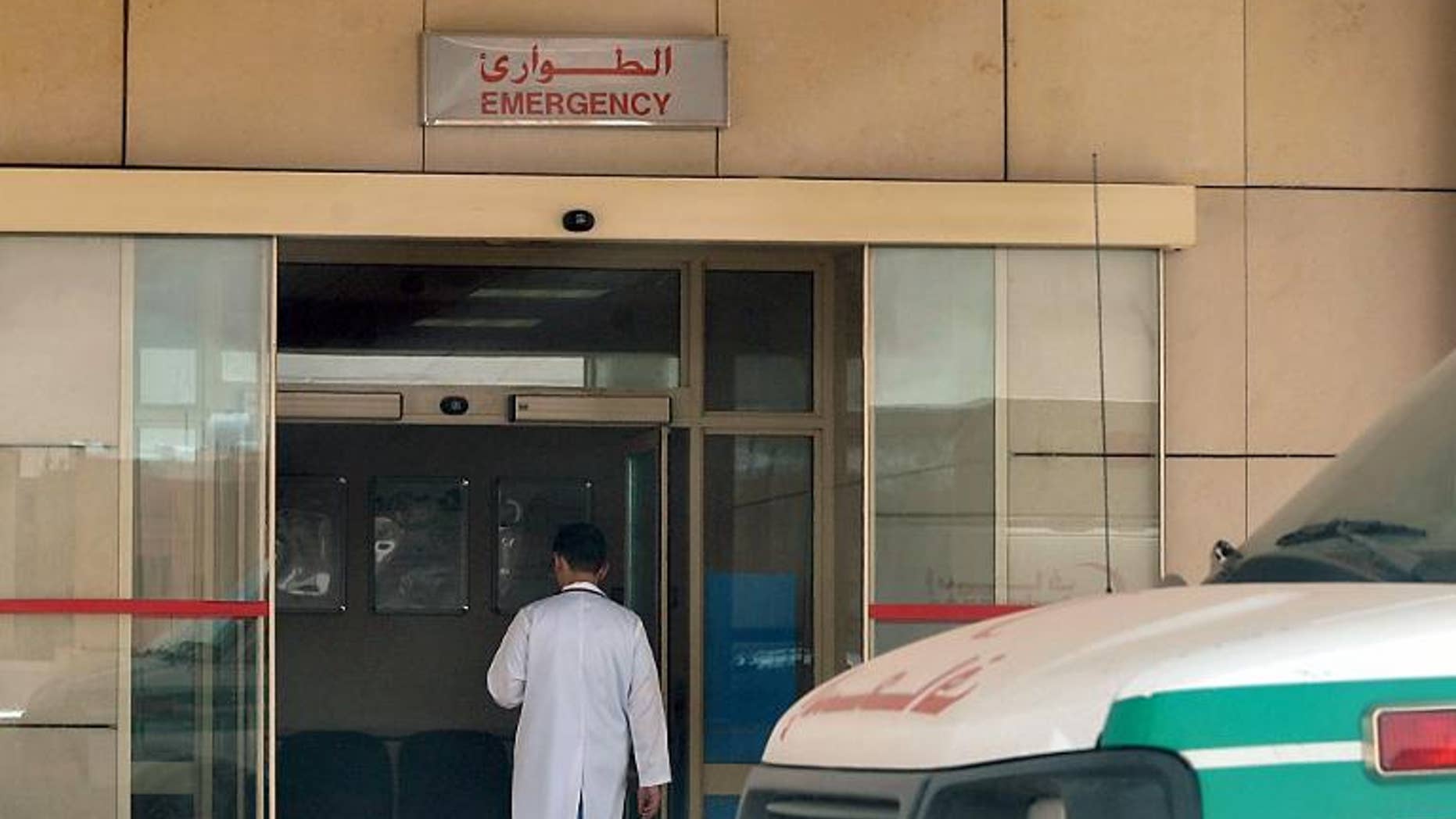 Riyadh (AFP) – A Saudi man, whose brother was killed when a religious police patrol crashed into their car during a hot pursuit last week, died Tuesday of his injuries, his family said.
Saud al-Qaws died from wounds sustained in the chase, just hours after the funeral of his brother Nasser who was killed on the spot in the September 24 incident, a third brother, Saad, told AFP.
Last week a patrol of the notorious religious police, which is charged with ensuring compliance with Islamic morality but often accused of abuses, chased the brothers before crashing into their sedan and forcing it off an overpass and onto a lower-level road.
The patrol vehicle fled the scene immediately and the reasons behind the deadly car chase still remain unknown.
Pan-Arab newspaper Al-Hayat said members of the religious police which is unofficially known as Mutawaa were arrested and that a probe is underway, with the judiciary having the final say in the matter.
"We will not discuss details until the investigation is over," Saad said.
"If members of the Commission (for the Promotion of Virtue and Prevention of Vice) or others are charged in the case, we demand penalty," he said using the official name of the religious police.
Saud suffered head wounds and lapsed into coma. He was pronounced dead early Tuesday following a brain haemorrhage, Al-Hayat reported in its online edition.
The ultra-conservative kingdom this year set new limitations on the commission, saying the Mutawaa would no longer interrogate suspects or press charges, but must instead refer cases to the regular police.
But religious police continue to prevent women from driving, enforce a ban on public entertainment and force all businesses, from supermarkets to petrol stations, to close for prayers five times a day.
The September 24 deadly car chase sparked an uproar on social networks.
A page on Twitter was created with the hashtag "#The commission kills two citizens on the national day".
But hardliners like cleric Nasser al-Omar have warned that any attempt at "weakening the commission will lead to the spread of vice in the kingdom."
In July 2012, Saudi authorities arrested four members of the religious police who allegedly caused the death of a man and the injury of his wife and two children in a similar car chase.
Religious police chief Sheikh Abdullatif Abdel Aziz al-Sheikh, a relatively moderate appointed in January 2012, had raised hopes that a more lenient force will ease draconian social constraints in the Islamic country.
In April he prohibited the religious police from "harassing people" and threatening "decisive measures against violators."