Man in U.S. illegally charged with drunk driving had $20K in sock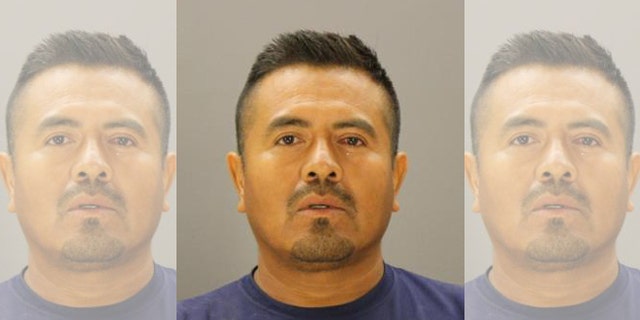 NEWYou can now listen to Fox News articles!
For the Dallas County sheriffs who pulled over Roberto Laguna Landin, it was an ordinarily traffic stop, but it turned out to be anything but.
In the wee hours of Sunday, 46-year-old Laguna Landin led officers on a chase and was eventually arrested on charges of driving while intoxicated.
When they caught up with him sheriffs could plainly see the open container he had in the car, according to the Dallas Morning News — but a bit harder to detect was the bulge in his sock.
Officers found it when Laguna Landin, who is in the U.S. illegally, was being booked into the Dallas County Jail, and it turned out to be $20,000 in $100 bills which were stapled to notes that included names and dollar amounts, a deputy said.
According to the newspaper, the arrest warrant doesn't indicate where the money came from or what the notations indicated.
A public information officer for the sheriff's office confirmed to Fox News Latino that there is an immigration hold on Laguna Landin, and he remains in the Dallas County Jail.
Police records indicate that Laguna Landin was spotted driving a Chevrolet pickup truck erratically at 11:55 p.m. on Saturday Sept. 3. Officers attempted to pull the vehicle over, but the driver didn't stop.
At one point, Laguna Landin slowed down to 12 m.p.h., according to the warrant, but deputies had to drop spike strips in order to stop his truck. One officer broke the window of the car and Laguna Landin was smiling inside.
Speaking Spanish, he admitted to having drunk five Bud Lights, officers say.
Laguna Landin has no prior history of driving drunk, according to the warrant.