London shares close higher after US jobs numbers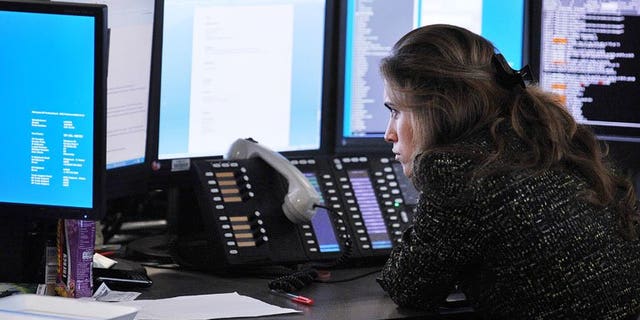 LONDON (AFP) – London shares closed higher on Friday as global markets turned positive in the wake of US jobs figures, dealers said.
The benchmark FTSE 100 index added 14.89 points or 0.23 percent to 6,547.33 points.
The Labor Department said the US added 169,000 jobs in August, below analyst projections of 177,000. The report also lowered the estimates for jobs added in June and July.
Wall Street opened higher on speculation the report would scuttle any immediate moves by the US Federal Reserve to taper its aggressive $85 billion per-month quantitative easing bond-buying program.
Friday's jobs report "makes the market place questions on just how strong economic growth is and just how fast the Fed can pull away from QE," said Michael Gayed, chief investment strategist for Pension Partners.
Berenberg bank economist Robert Wood said the jobs data would unlikely stop the Fed from beginning its tapering of its asset purchases at its September 18 meeting.
"...today's disappointing non-farm payrolls report could mean they start by reducing their asset purchases only a little, perhaps cutting back on monthly asset purchases by $15bn and saying it will stick with the new rate of purchases until the end of the year," he said.
Shell edged up 3.50 pence or 0.17 percent after the oil giant to begin compensation talks with thousands of Nigerian villagers who say their livelihoods were ruined by two massive oil spills in the Niger Delta.
The talks will start next week in Port Harcourt, the capital of Nigeria's southern Rivers state and the hub of Africa's largest oil industry, the Anglo-Dutch company said.
About 15,000 residents of Bodo, a cluster of fishing villages in Rivers State, are seeking millions of dollars of compensation over the 2008 spills.
BAe gained 0.58 percent to 447.70 pence as the weapons maker said it is shedding 113 jobs by closing a small Pennsylvania plant that overhauls and upgrades military equipment for Bradley fighting vehicles.
"The decision to close the Fayette facility was made in response to the planned completion of existing contracts managed at the Fayette site and no prospect of future work for the facility," BAe said.
The US market accounts for about 40 percent of BAe revenues -- making it the biggest foreign supplier of military goods to the Pentagon.
Tullow Oil led the London gains, adding 3.58 percent to 1,070 pence, with engineering group Meggitt adding 2.25 percent to 545 pence.
Software company Sage shed 1.79 percent to 345.80 pence and silver and gold miner Fresnillo eased 1.33 percent to 1,264 pence.
On the currency markets, sterling climbed to $1.5628 at 5:27 pm from $1.5595 on Thursday evening but eased slightly to 1.1872 euros from 1.1887 euros a day earlier.