London mayor appears exasperated on knife crime questions, rolls eyes at reporter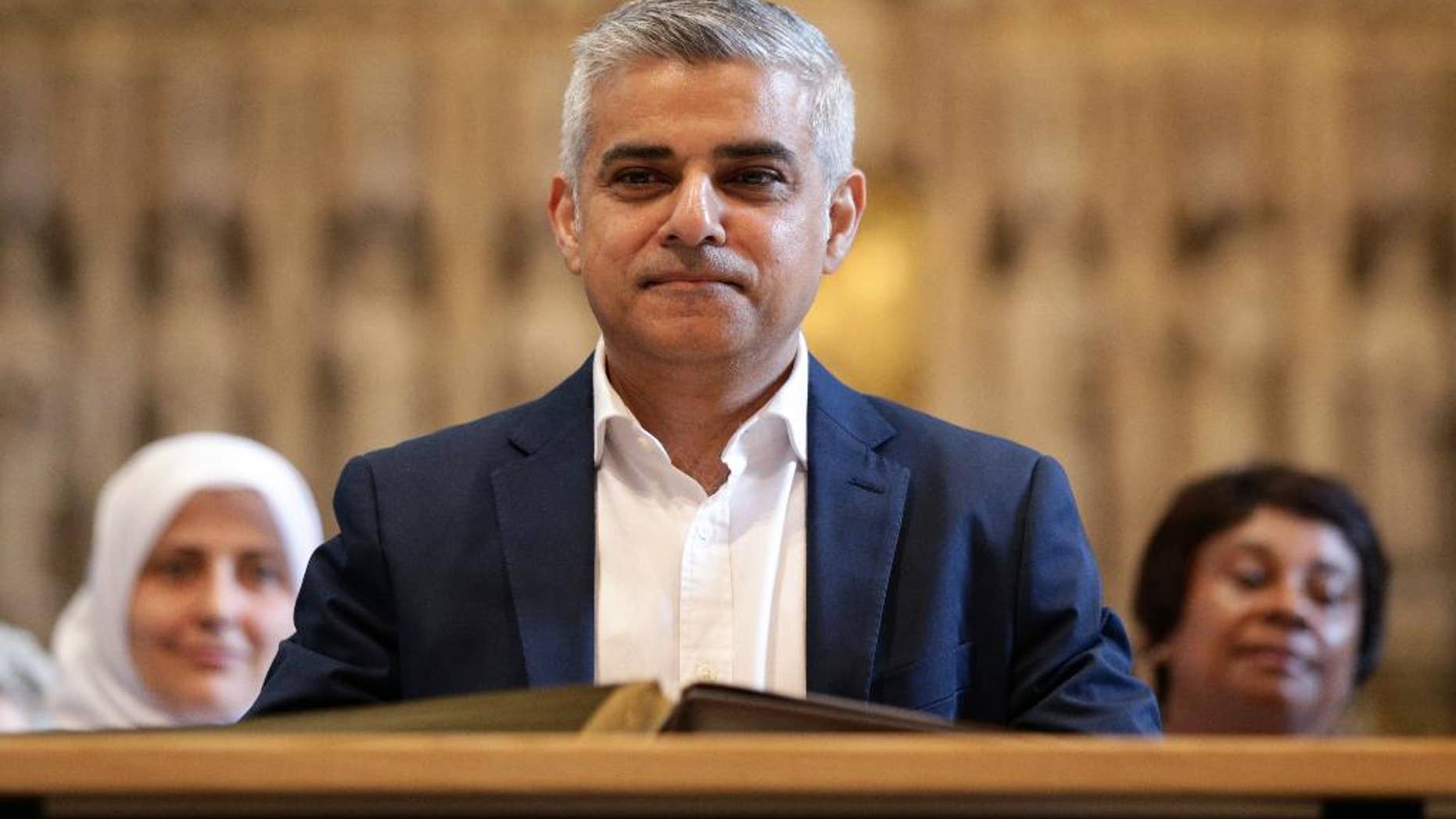 The mayor of London, facing tough questions in recent days regarding the rising knife crime plaguing his city - and the rest of the United Kingdom - showed his exasperation Thursday when he appeared to roll his eyes during an interview.
Sadiq Khan, who has faced recent that his team has not done enough to battle the rising epidemic in his city, continued to place blame on "massive cuts" from the central government on youth social services and law enforcement during an interview with Sky News.
"The investment we are putting in doesn't fill the massive hole left by the Government," Khan said.
See exchange below at minute 7:25
Sky News reporter Sarah-Jane Mae interrupted, saying: "You keep shifting it onto central government."
The mayor, however, appeared to roll his eyes in frustration before the reporter asked why he wasn't "taking personal responsibility" for the issue.
"While you are explaining, knife crime is going up. People are dying," Mae asked.
UNITED KINGDOM KNIFE CRIME GROWING TO EPIDEMIC LEVELS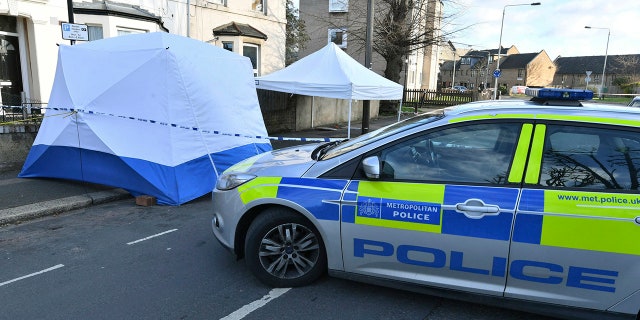 Khan pointed out that others in Oxford and Manchester had also died this week but the reporter responded with: "You are Mayor of London, I want to talk about what's happening in London and what powers you have to do something."
The mayor said about 80 percent of the funding for the Metropolitan Police, which polices the capital, comes from the central government, while the rest is funded from the city of London. He claimed he had done "as much as I am allowed to under the law" by setting up a $59 million youth fund and raising city council taxes.
Khan's actions during the interview sparked some anger among viewers on Twitter, with one user accusing him of being "out of his depth."
The Greater London Authority Conservatives, which tweeted a link to the exchange, said: "The Mayor needs to take personal responsibility."
After falling for a decade, knife crime is on the rise in Britain. There were 285 knife homicides in England and Wales from April 1, 2017 to March 31, 2018, the highest number since comparable records began in 1946.
The number of people admitted to hospitals with blade injuries rose 8 percent from the year before.
FATHER OF UK TODDLER INJURED IN 2018 ACID ATTACK SENTENCED TO 16 YEARS IN PRISON
At least 35 people have been deliberately stabbed to death since the start of 2019 - with four fatal stabbings over the past six days, Sky News reported.
Knives are the most common weapon used in slayings in the U.K., where guns are tightly restricted. About 40 percent of murder victims were stabbed to death last year, while only 4 percent were shot.
Both the causes of the crime wave and its solutions are hotly disputed.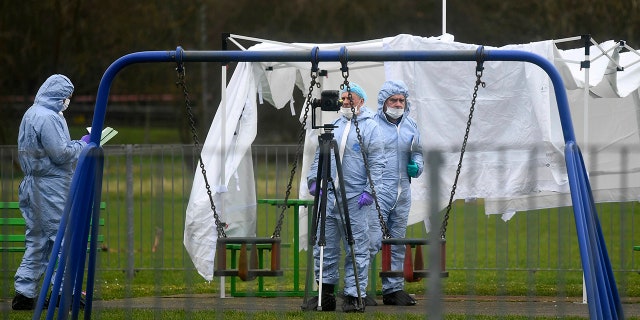 The government denies austerity is to blame. Prime Minister Theresa May insisted on Monday there was "no direct correlation between certain crimes and police numbers."
She was contradicted by Britain's most senior police officer, who said "of course there is" a link between crime levels and police numbers.
"In the last few years police officer numbers have gone down a lot, there's been a lot of other cuts in public services, there has been more demand for policing and therefore there must be something," Metropolitan Police chief Cressida Dick told radio station LBC.
Former London Mayor Boris Johnson has called for "stop and search" to be re-implemented across the country, saying it is "necessary to bring down knife crime."
"We need to be tough. We need to back our police," he tweeted Wednesday. "We need to change the odds in the minds of the kids who carry knives. And we can. We've done it before."
Experts say rising crime can't be blamed solely on government cuts. Police and community workers say the surge in violence is partly driven by battles over control of the illegal drug trade. Social media plays a role in escalating disputes from online threats into real-life violence.
CLICK HERE TO GET THE FOX NEWS APP
In London, authorities recently set up a Violence Reduction Unit, which treats violence as a public health issue, rather than simply as a law-and-order problem. It brings together police, health workers, probation staff and community groups, seeking to identify potential perpetrators and victims and tried to steer them away from crime.
London's approach is modeled on a program introduced in the early 2000s in Glasgow, Scotland, which managed to reduce murders in the city by almost half.
Some in Britain are calling for longer sentences for knife crimes, which have already been toughened in recent years. Merely carrying a bladed weapon can bring a four-year prison sentence.
In 2016, Khan said he believed the threat of terror attacks are "part and parcel of living in a big city". He has also clashed repeatedly with President Trump over the London mayor's response to the London Bridge attack in 2017.
The Associated Press contributed to this report.