London fire: Police release images of devastating tower inferno
NEWYou can now listen to Fox News articles!
Authorities in London on Sunday released three photos from inside the charred apartment building, which show in close detail how the fire devastated the 24-story building that once housed 600 people.
One photo shows a burnt-out elevator on an undisclosed floor of the Grenfell Tower that was ravaged in Wednesday's inferno, while another shows an apartment reduced to rubble and white ash.
London fire officials confirmed Monday that 79 people are confirmed dead or presumed dead in the blaze and authorities fear the death toll will rise further.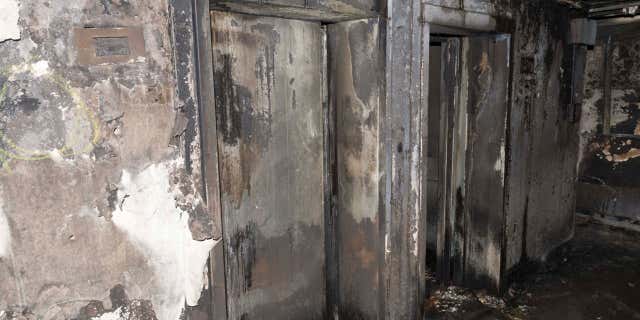 Two British ministers said Sunday that the new exterior cladding used in a renovation on Grenfell Tower may have been banned under U.K. building regulations.
Trade Minister Greg Hands said the government is carrying out an "urgent inspection" of the roughly 2,500 similar tower blocks across Britain to assess their safety, while an opposition lawmaker urged the government to quickly secure documents in the Grenfell renovation for the criminal probe.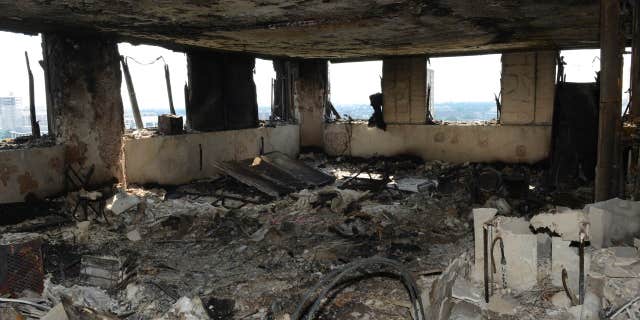 Hands and Treasury chief Philip Hammond said in separate TV appearances that the cladding used on Grenfell seems to be prohibited by British regulations. Hands cautioned that officials don't yet have exact details about the renovation that ended just last year.
"My understanding is that the cladding that was reported wasn't in accordance with U.K. building regulations," Hands told Sky News. "We need to find out precisely what cladding was used and how it was attached."
Experts believe the building's new exterior cladding, which contained insulation, helped spread the flames quickly up the outside of the public housing tower early Wednesday. Some said they had never seen a building fire advance so quickly.
Police Commander Stuart Cundy said police will seek criminal prosecutions if the evidence warrants. He has not provided details about the inquiry.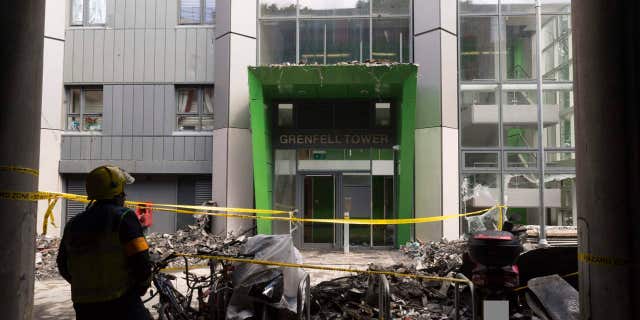 London Mayor Sadiq Khan said Sunday after attending a church service several blocks from the tower that the fatal blaze was entirely preventable.
He said displaced residents are "angry not simply at the poor response in the days afterwards from the council and the government, but the years of neglect from the council and successive governments."
The Associated Press contributed to this report.