Lockerbie Bomber Reportedly 'Near Death,' 'Comatose' Amid Calls for Extradition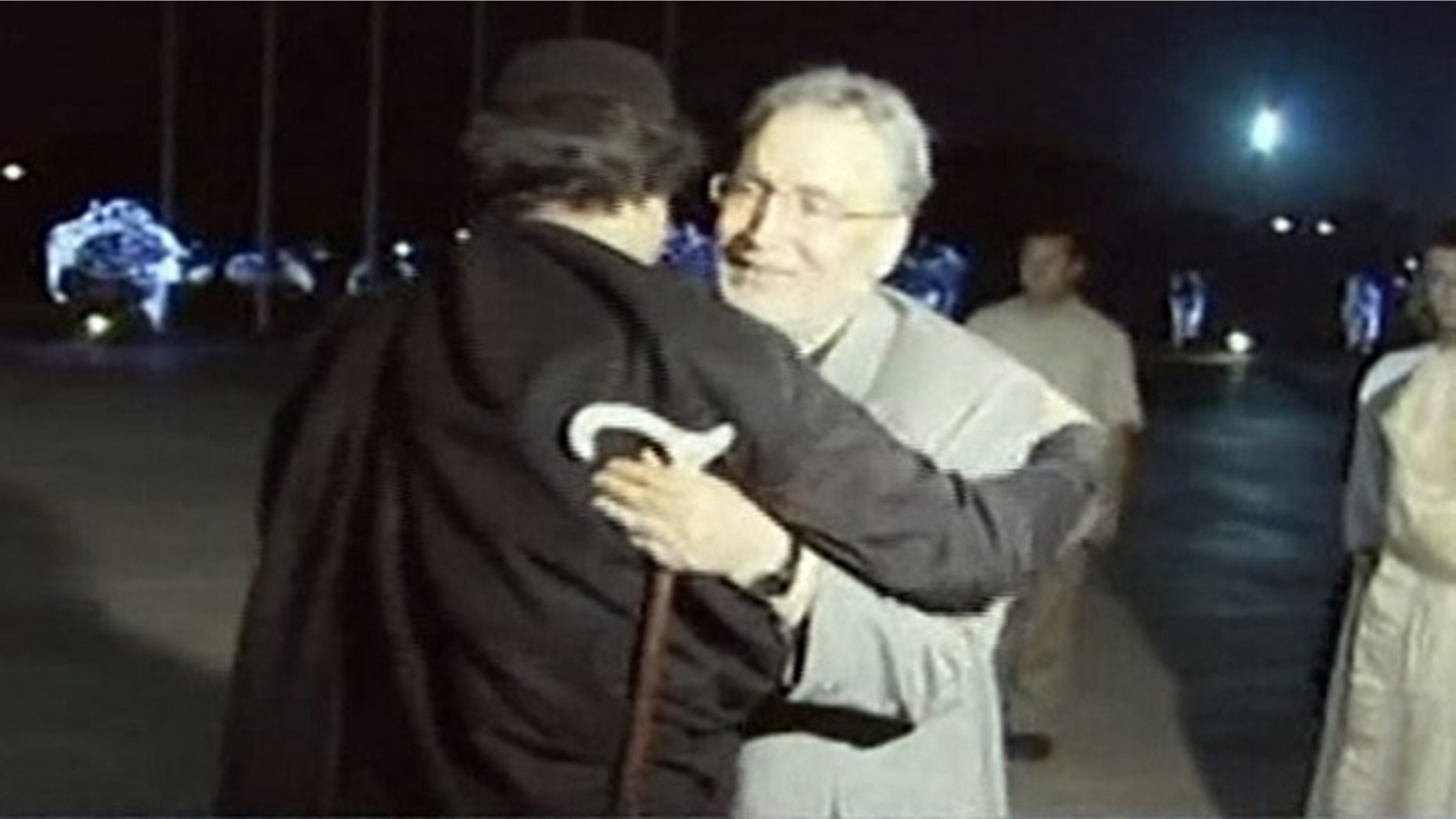 TRIPOLI – Lockerbie bomber Abdel Baset al Megrahi's family said that he was "comatose" and "near death" Sunday, the same day that it was reported that Libya's new government will not consider his extradition.
From a villa in Tripoli, Megrahi's son and mother told CNN that responsibility for his care has been left to them now that rebels fighting Libyan leader Muammar Qaddafi have taken over Tripoli. The 59-year-old, who has terminal cancer, is surviving on oxygen and an intravenous drip.
"There is no doctor. There is nobody to ask. We don't have any phone line to call anybody," his son, Khaled Elmegarhi, told CNN reporter Nic Robertson at the villa.
Megrahi, 59, a former Libyan intelligence officer, was the only person convicted in the 1988 bombing of a Pan Am jet which killed 270 people -- many of them Americans -- when it exploded over Lockerbie, Scotland. He was sentenced to life in prison, but was released in 2009 amid controversy due to health concerns. Officials believed at the time that he had just three months to live.
Megrahi was given a hero's welcome by the Qaddafi regime.
But Megrahi held on to life much longer than expected, and in July 2011 even made a public appearance at a Tripoli rally in support of the Libyan leader
With the fall of Qaddafi's regime eminent, many have been calling for Megrahi's extradition. Rebel leaders, however, who have begun to set up a government in Tripoli, said they would reject any attempt to return Megrahi to prison in Scotland.
Hassan al Sagheer, a member of the Transitional National Council and a legal expert, said, "Libya has never extradited or handed over its citizens to a foreign country. We shall continue with this principle."
That is despite the U.K. and Libya having ratified an extradition treaty in 2009.
A senior judge who took part in the early stages of the uprising against Qaddafi emphasized another reason why Megrahi would not be sent to Britain or even the U.S.—the bomber is a member of one of the largest tribes that sided with Qaddafi during the revolt.
"Any move to hand him back would cause internal conflict at a time when we are trying to bridge differences," the judge said.
NewsCore contributed to this report.