Locked up in Iran: Americans still being held, including former FBI agent missing for 10 years
There is a renewed focus on the handful of American citizens who remain locked up in Iran, after Politico recently reported that the Iranian prisoners released by the Obama administration last year were set free despite being deemed potential threats to national security.
It was in January 2016 that we learned a group of American citizens in Iranian custody were finally being released as part of ongoing negotiations over the Iran nuclear agreement. Their return came in exchange for the release of several Iranians by the U.S., individuals who were described by then-President Obama as "civilians" who had never been "charged with terrorism or any violent offenses."
As the president pointed out at the time, however, not every American believed to be trapped in Iran was coming home, and some are still missing to this day.
Here is a list of Americans still being held in Iran.

The former FBI agent still missing after 10 years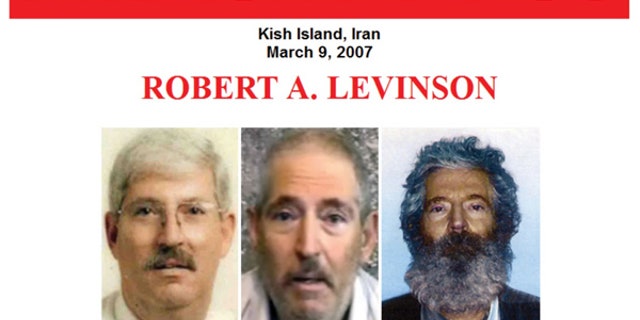 Robert "Bob" Levinson, a 20-year veteran of the FBI, disappeared in March 2007 after traveling to Kish Island on the southern coast of Iran. Levinson, working as a private investigator at the time, was said to be attempting to recruit a source for the CIA.
The last time Levinson was seen alive was in a 2010 hostage video, though it remains unclear exactly who was holding him. Iran has denied any knowledge of his whereabouts, but then-President Obama suggested in his announcement of the prisoner swap that Iran had "agreed to deepen our coordination as we work to locate Robert Levinson."
President Trump spoke of making Levinson's case a priority on the campaign trail, and White House Press Secretary Sean Spicer said last month that the U.S. "will spare no effort" in bringing Levinson home.
Levinson's wife, Christine, said in an interview on Fox & Friends earlier this week that for 10 years "Iran has said they will investigate and get back to us," but never did. She believes "President Trump is a deal-maker" who can "get the job done."
The father-son duo arrested just months apart

Levinson's family members aren't the only ones hoping President Trump will be able to return their loved ones to them. The family of two Iranian-Americans imprisoned since October 2015 and February 2016 suggest time is of the essence.
Siamak Namazi, a businessman and scholar, was arrested just a few months before his father, Baquer, a former representative of the United Nations Children's Fund (UNICEF), was taken into custody. Since then, the pair have been sentenced to matching prison terms of 10 years on charges they had been spying for the U.S.
"If we are not able to secure their release very soon, I will never see my father, I will never see Siamak, my brother, my children will not see them," Babak Namazi told Fox Washington correspondent Rich Edson earlier this month. There are concerns about both of the the Namazis' health, as well as the conditions they're being held in.
It was in October 2016 that then-candidate Trump tweeted: "Well, Iran has done it again. Taken two of our people and asking for a fortune for their release. This doesn't happen if I'm president!"
Jared Genser, the Namazis' attorney, told Fox News that Spicer's recent comments calling for the Namazis' release represent "an important step forward." But, he added, the words from the White House need "to be followed up by immediate and aggressive action."
As confirmed in a travel warning from the State Department last year, Americans with dual-Iranian citizenship typically aren't afforded any kind of legal protections because "[t]he Iranian government does not recognize dual citizenship." The warning goes on to state that "Iranian authorities make the determination of a dual national's Iranian citizenship without regard to the dual national's personal wishes," and that "[c]onsular access to detained U.S. citizens without dual nationality is often denied as well."
The couple apparently arrested for alcohol, parties
According to the New York-based Center for Human Rights in Iran (CHRI), a dual-national Iranian-American and his wife have not only been in prison without any evidence of wrongdoing for nearly a year, their initial arrest was apparently based on charges of serving alcohol and holding mixed-gender parties.
Karan Vafadari, an art gallery manager, was arrested along with his wife, Afarin Nayssari, by Iran's revolutionary guard back last July.
According to a blog apparently run by Vafadari's sister, the couple's charges were recently upgraded to include attempting to overthrow the Islamic Republic and the recruiting of spies.
Robert Toscano, the former Italian Ambassador to Iran, defended Vafadari and his wife in an open letter last year. Toscano suggested "[o]ne has to be truly gullible and the easy victim of propaganda in order to believe that they were detained because they were offering alcoholic drinks to their guests." He said that the more-likely reason for their detention was "political blackmail toward the U.S. (of which they are also citizens)."