Libyan Rebels Make Gains on Qaddafi's Largest Stronghold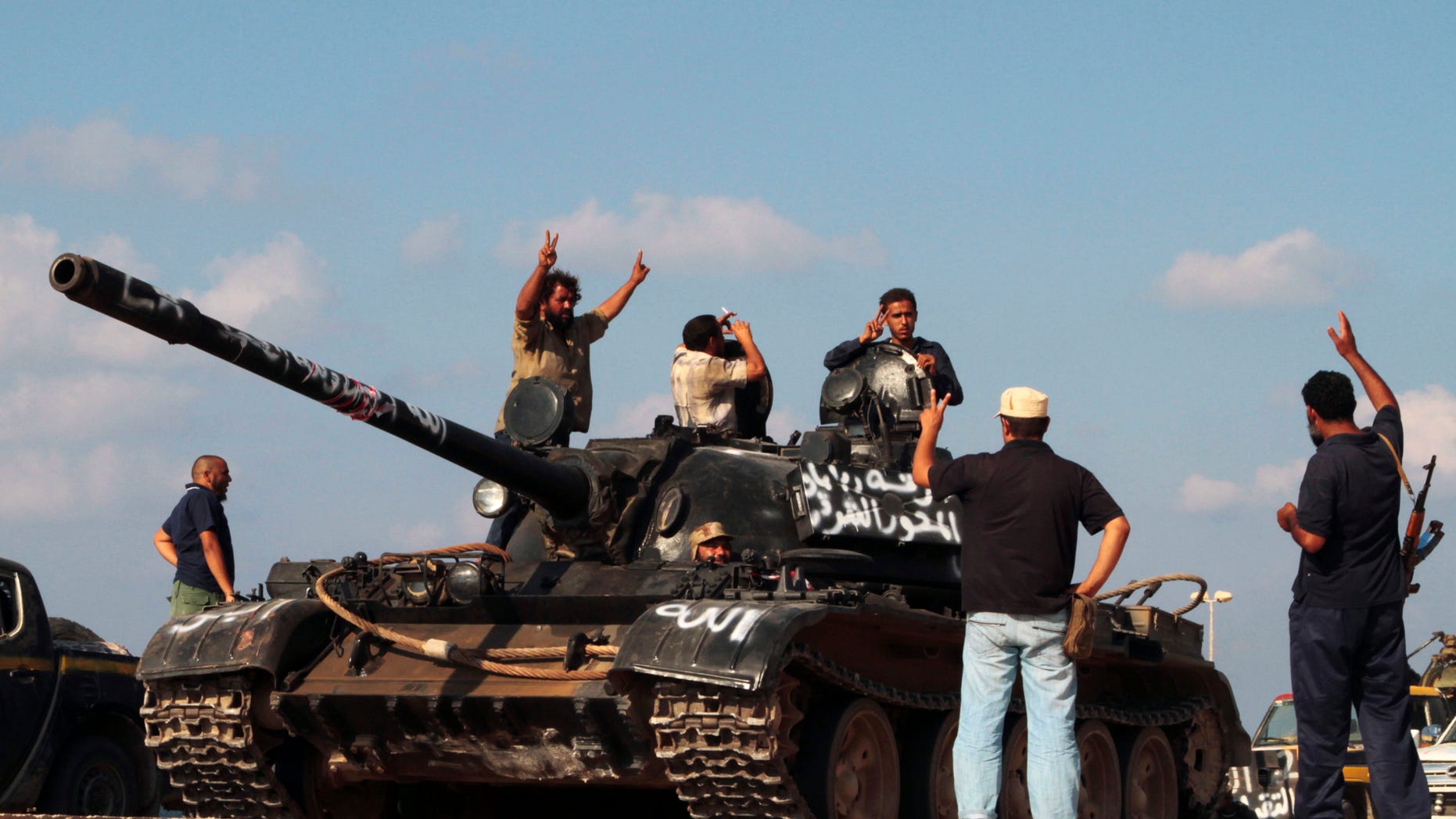 SIRTE, Libya – For much of the seven-month Libyan uprising, the besieged city of Misrata endured daily shelling and rocketing by Col. Muammar Qaddafi's forces. Now, it is payback time here in Sirte, the strongman's hometown and the biggest remaining loyalist holdout.
The hardened Misrata fighters, who launched their assault on Sirte last week, are tightening the noose around the coastal city that Col. Qaddafi aimed to turn into Africa's capital, building it up as a showcase of his ambitions to be the continent's leader.
On Sunday—following a ground incursion into downtown Sirte that loyalist forces repelled—Misrata troops deployed long-range artillery, tanks, mobile-rocket launchers and 107-millimeter mortars around the city, pounding it in an attempt to force loyalists into submission.
"There are snipers on top of all the buildings, and we have to suppress them," said Abdullah Abu-Zerib, commander of the Sdada Martyrs Brigade, one of several semiautonomous units that answer to the Misrata Military Council—itself under only loose control of Libya's interim authority, the National Transitional Council.
As he spoke, rockets whooshed into the sky from the walled concrete compound behind him, and plumes of white smoke rose at impact sites in Sirte. A Soviet-made tank, painted with Libya's revolutionary colors, climbed a sand berm by the compound and prepared to fire its cannon into the city. Loyalists responded with heavy shelling and sniper fire of their own throughout the day, causing numerous casualties among revolutionary forces.
Libya's new interim authorities need to seize Sirte, which straddles the main coastal highway, to link the eastern and western halves of the country, reopening trade and supply routes. But the use of heavy weapons in this siege—a turning of the tables for the Misrata fighters—raises questions about likely civilian casualties. Preventing such casualties is the official reason for the continued Western intervention here.
Click here to read more on this story from The Wall Street Journal.