Libyan Rebel: Up to 2 Years Needed for Vote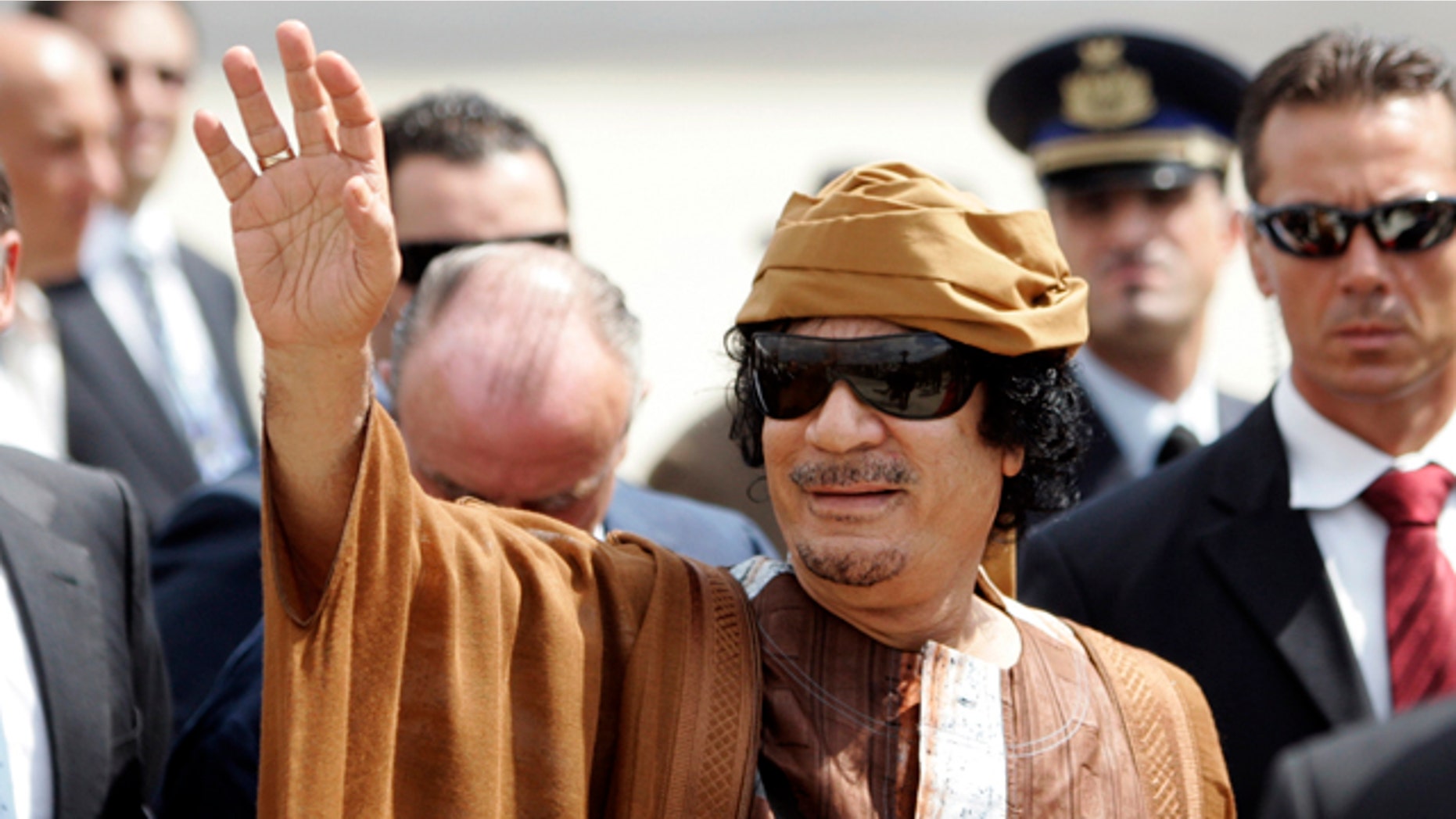 BENGHAZI, Libya – The deputy leader of Libya's rebel administration said it could take up to two years to organize elections, backtracking on promises of a six-month transition to democracy and adding to internal dissent already brewing within the movement seeking to topple Muammar Qaddafi.
Criticism of the rebel leadership's National Transitional Council has been growing in its stronghold city of Benghazi, in the mostly rebel-held east of Libya. Deeper splits within the rebel movement could further hamper its faltering drive to remove Qaddafi, who has been in power for more than 40 years and is continuing to hold on despite NATO airstrikes in support of his opponents.
The announcement on Wednesday of a longer transition period has raised suspicions that some council members are intent on prolonging their power.
The council's vice chairman, Abdel-Hafidh Ghoga, said a news conference that a one- to two-year transition period would be needed after the hoped-for ouster of Qaddafi. In that time, he said, the opposition would form a transitional legislative body tasked with writing a constitution, hold a referendum on the charter, form political parties and then hold elections.
A day earlier, the top U.S. diplomat for the Middle East, Jeffrey Feltman, reminded the council that its "job is to go out of business as soon as possible."
Other members of the council agreed and one said Ghoga's announcement took him by surprise.
Ghoga "is mistaken" about a new timetable unless "this decision was made at some secret meeting," said Yousif Sherif, the council member in charge of town councils and culture. It is "engraved in stone," he said, that "the elections should not take more than six months" to organize.
Sherif told The Associated Press that under another safeguard to ensure a democratic transition, no council member would be allowed to stand for election.
Ghoga could not immediately be reached to explain how the change had come about. Daily council meetings are held behind closed doors and no record is published.
Rowdy protests have been increasing in Benghazi, which has been the de facto rebel capital since the early days of the uprising, which started on Feb. 15. Demonstrators are criticizing how the council's members were chosen, its composition and how decisions are reached.
"Is our revolution being hijacked?" has become a common refrain among young Libyans in Benghazi.
"We want our voice to be heard. ... If officials are deaf, we will speak louder. If that doesn't work, we are not afraid to start this (revolution) all over again," said a 29-year-old mathematician, Osama Ali Araibi, to cheers at a recent youth rally.
The response to the dissent will signal how serious the council's leaders are about their goals of creating a transparent and broadly representative government.
The council was formed quickly after the uprising began, and it initially promised a referendum on constitutional and parliamentary elections within four months of Qaddafi's departure followed two months later by a presidential election.
Its members include academics, lawyers and judges, professionals returned from exile and some officials who defected from Qaddafi's regime.
Libya's revolution won recognition for quickly setting up a civilian administration, and not a military one. But young people and women have marched through the streets this past week to protest what they say is a lack of representation for them in the rebel leadership.
Libya's government, meanwhile, has put forward a new cease-fire proposal, though it has failed to abide by several unilateral truces it declared in the past.
Libyan Prime Minister Baghdadi al-Mahmoudi sent a letter to European governments seeking their backing for the new proposal.
One of the nations that received it, Spain, responded by saying that it and the rest of the 27-nation European Union are insisting Qaddafi's government take certain steps first, a Spanish government spokesman said on Thursday. He did not elaborate and spoke on condition of anonymity in keeping with government rules.
Spain is one of the NATO allies taking part in the international air campaign in support of the rebels.
The British newspaper The Independent said Thursday it obtained a copy of al-Mahmoudi's letter and that it proposed an immediate cease-fire to be monitored by the United Nations and the African Union.
It also called for unconditional talks with the opposition, amnesty for both sides in the conflict and the drafting of a new constitution, according to the newspaper.
Libya's rebel administration repeated its insistence that before any cease-fire can be considered, Qaddafi's regime must respond to demands in U.N. Security Council resolution 1973, which authorized the NATO intervention.
The resolution calls for Qaddafi's departure, an end to attacks on civilians and the release of all political prisoners.
Nevertheless, the rebels appeared to welcome the diplomatic movement.
Ghoga said at his news conference on Wednesday that "political processes are under way to negotiate ways for his (Qaddafi's) exit, so in our opinion it is a matter of time for this process to come to a critical conclusion."