Libyan Rebel Forces Advancing Closer to Capital of Tripoli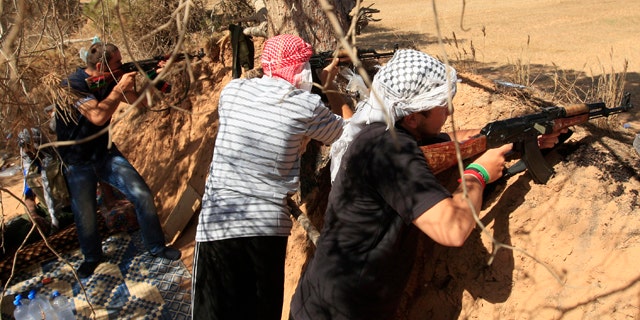 Libyan rebel forces are advancing closer to the capital of Tripoli on three fronts as forces loyal to leader Muammar al-Qaddafi shelled rebel positions in the Western mountains Wednesday, according to Reuters.
A rebel spokesman told Reuters that there were no casualties in the town of Nalut.
"Qaddafi's forces bombarded Nalut... Over 20 Grad rockets landed in the town. They bombarded from their positions... around 12 miles east of Nalut," the rebel spokesman told Reuters.
Rebel forces have seized the town of Kikla and also pushed several miles west of their Misrata stronghold to the outskirts of government-held Zlitan, according to Reuters.
A former Libyan government spokesman told Reuters that Qaddafi will try to splinter the NATO coalition.
"Qaddafi's mentality is that as long as my enemies haven't triumphed, I haven't lost," Saad Djebbar told Reuters.
NATO Secretary General Anders Fogh Rasmussen will meet with British Prime Minister David Cameron in London Wednesday to discuss the Libyan operation.