Libya leaves door open for Islamists to run for control of government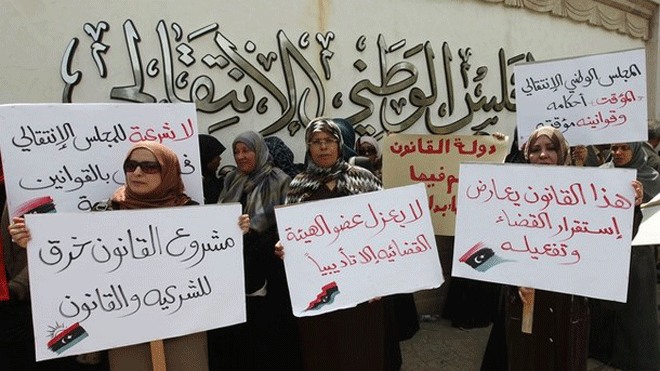 Libya left open the door Wednesday for Islamist political parties to run for control of the government, as the interim rulers passed several new laws in advance of June elections.
The country had a ban on all political parties for decades under dictator Muammar Qaddafi, whose rule was so dominant that his ouster and death last year left Libya with little in the way of a functioning political system.
Libya's interim National Transitional Council had announced last month that it intended to ban political parties based on religion, tribe or ethnicity from participating in elections, an announcement that AFP reports was intended to gauge public reaction -- and the reaction from Islamists was decidedly negative.
Islamists have fared well in other post-revolution elections in North Africa, including in Tunisia, Egypt and Morocco, and similar parties are expected to do well in Libya's elections, Reuters reports.
Reuters also cites political analysts predicting that the Muslim Brotherhood, already a political force in Egypt, could emerge as a key player in Libya.
The proposal to ban religion-based parties "has been dropped, and so any party or political organization will follow the law as it is now," Salwa Al-Dgheily, a judicial council member, told Reuters.
Libya's interim rulers also passed new laws aimed at punishing Qaddafi loyalists.
One law imposes a life sentence on anyone convicted of taking part in Qaddafi's propaganda machine.
Another allows for confiscation of property and possessions of 200 of Qaddafi's supporters, relatives, Cabinet ministers and military commanders.
Anger still boils against Qaddafi's four-decade dictatorship, seen responsible for current problems like squabbling tribes and lack of government institutions.
The National Transitional Council, enacted the laws ahead of elections for an assembly to form a permanent government and write a constitution.
The Associated Press contributed to this report.