Liberians threaten to break Ebola quarantine after UN reportedly stops providing food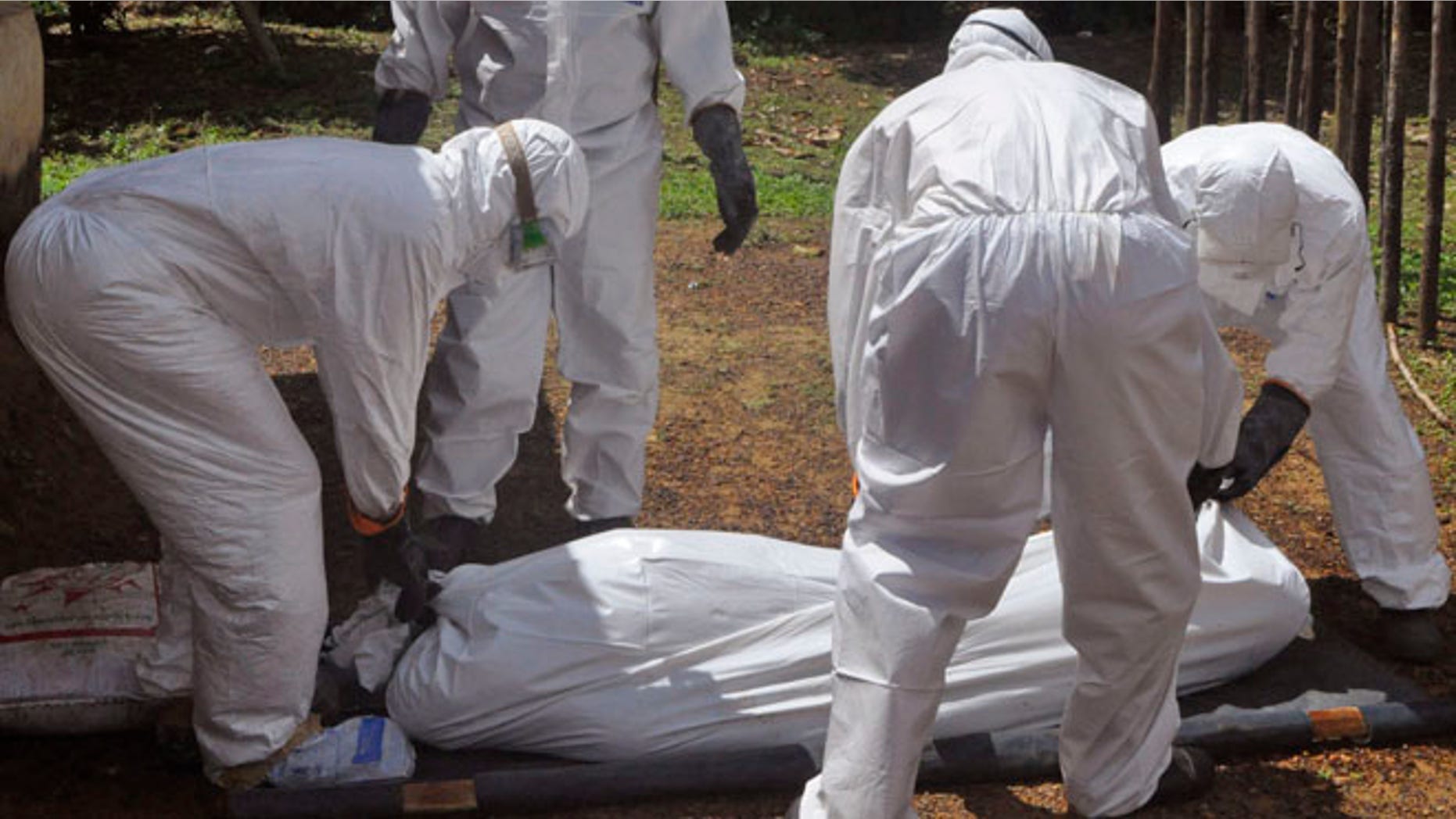 MONROVIA, Liberia – Dozens of people quarantined for Ebola monitoring in western Liberia are threatening to break out of isolation because they have no food, the West African nation's state radio reported Thursday.
Forty-three people were put in quarantine after four people died of Ebola in Jenewonda, a town in an impoverished corner of Grand Cape Mount County near the Sierra Leone border, the Liberia Broadcasting System said.
It quoted those quarantined as saying that the U.N. World Food Program apparently has stopped providing food to people affected by Ebola in the area. A WFP press officer said he is looking into the claim.
Liberia is the hardest hit of three West African nations being ravaged by Ebola. The latest figures published Wednesday by the U.N. World Health Organization show the country has at least 4,665 infected people and 2,705 have died there.WHO says there probably are more ill people and deaths but the numbers are under-reported. Overall, the WHO says the disease has killed 4,877 people and infected 9,936, almost all in Liberia, Guinea and Sierra Leone.
Rwanda's minister of health, meanwhile, is reversing a decision she made to require visitors who had been in the U.S. or Spain during the previous 22 days to report their medical condition to Rwandan authorities daily. Dr. Agnes Binagwaho said on Twitter late Wednesday that the decision to screen travelers from the U.S. and Spain, two countries that have seen cases of Ebola, was solely her decision and not the government's. She apologized for any inconvenience.
A posting on President Paul Kagame's Twitter account said the measures instituted by Binagwaho weren't necessary and that his health minister sometimes acts first and thinks later.
No Ebola cases have been reported in Rwanda. The U.S. Embassy said that Rwanda is not allowing visitors who have recently traveled to Guinea, Liberia, Senegal, or Sierra Leone.
In Freetown, the Sierra Leone capital, the head of the U.N. Mission for Ebola Emergency Response, Anthony Banbury, told a news conference Thursday that "We are working to put this fire under control."
They would start by trying to isolate at least 70 percent of cases, he said. The U.N. plan to stop transmission also includes safely burying at least 70 percent of victims by Dec. 1, and to have 100 percent of cases isolated and all the dead safely buried by Jan. 1.
An internal U.N. World Health Organization report obtained by The Associated Press blames a series of blunders for allowing the epidemic to spiral out of control, notably the organization's own "failure to see that conditions for explosive spread were present right at the start."
Banbury said, "The World has never seen a serious, grave and complex crisis of this nature where people are dying everyday with unsafe burial practices."
Among needs he identified were efficient contact tracing, safe burials, social mobilization and involvement of communities, bringing treatment centers closer to communities and ensuring that the centers are supported by robust logistics and training.
"A lot of work needs to be done and no one country can do it alone," he said.