Leaders set to face off in last TV debate ahead of Scottish independence vote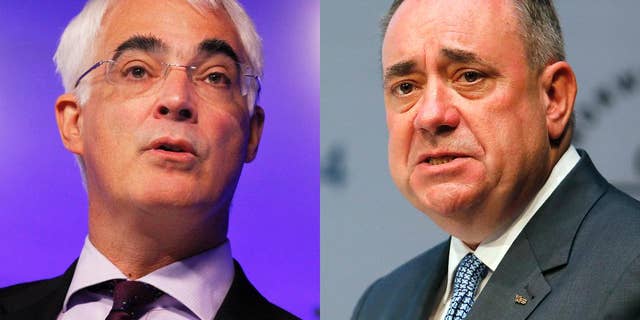 LONDON – Scotland's leading politician is set to face off with Britain's former treasury chief in a live television debate on Scotland's future less than three weeks ahead of an independence referendum.
First Minister Alex Salmond and Alistair Darling are expected to clash on issues including what currency an independent Scotland might use should voters in the territory vote to leave the United Kingdom.
Both sides claimed victory when the two met in a first debate on Aug. 5. Monday's debate will be their last before the Sept. 18 referendum.
Polls have suggested that voters are narrowly divided on whether to break up Scotland's centuries-old union with England. While the anti-independence side has maintained a consistent lead, support for independence has been growing and still-undecided voters are holding the balance.