Lawyers representing Hillsborough families reveal lawsuit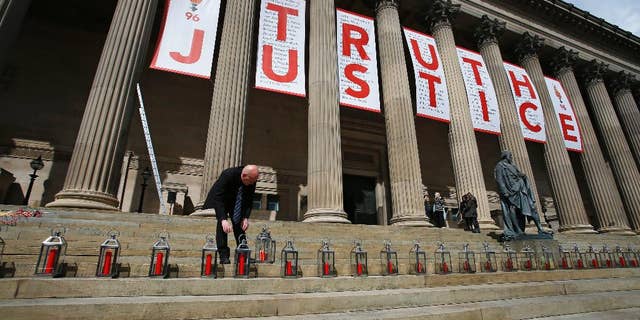 NEWYou can now listen to Fox News articles!
LONDON – Lawyers representing some of the families of 96 soccer fans crushed to death in a crowded stadium in 1989 say they've filed a civil suit against two British police forces, alleging misuse of power in office.
The lawsuit — filed by the Saunders law firm on behalf of several hundred family members and survivors — was revealed Thursday after an inquest determined the fans were unlawfully killed.
The firm says there's evidence of a systematic cover-up intended to transfer blame to the innocent.
It says that there was "abuse on an industrial scale by both South Yorkshire and West Midlands Police."
The firm filed the suit last year, but waited until the inquest results had been revealed to move forward. It says justice will only be established through accountability.