Lawyer says 3 Egyptian Journalists arrested were tortured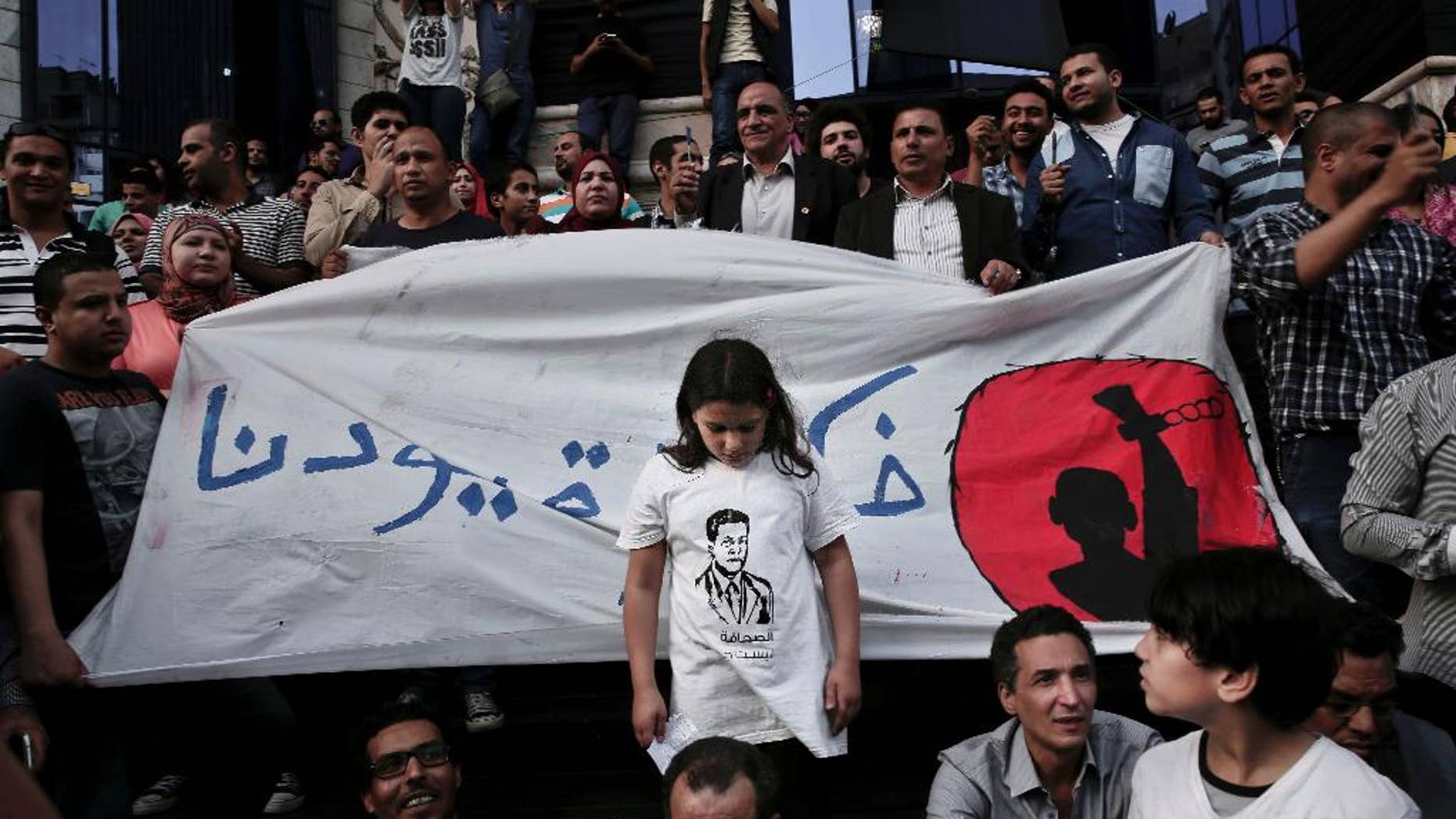 CAIRO – The lawyer for three Egyptian journalists who were arrested while conducting street interviews says they were beaten and tazered by security officers during questioning at a central Cairo station.
Fatma Serag told The Associated Press Sunday the three — Hamdy Mokhtar, 38, Mohammed Hassan 18, and Osama al-Bishbishi, 35 — were accused of supplying television networks linked to the now-banned Muslim Brotherhood group with "negative" videos of life under the rule of President Abdel-Fattah el-Sissi.
The three, arrested on Sept. 26, were remanded into custody for 15 days pending further investigation. They face charges of publishing false news and membership in the Brotherhood.
El-Sissi led the 2013 military ouster of Mohammed Morsi, the elected Islamist president who hails from the Brotherhood.