Lawmaker Hopes Release of American Hikers Will Lead to Return of Missing Retired FBI Agent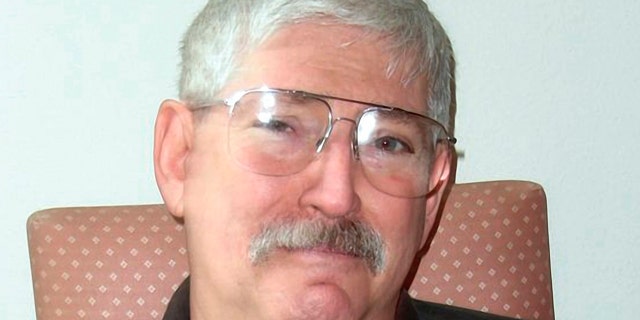 A Florida lawmaker hopes the release of two American hikers from an Iranian prison last week will spur the return of a retired FBI agent missing since 2007.
Robert Levinson, a married father of seven from Florida, has been missing since March 9, 2007, after checking out of a hotel on Kish Island, a Persian Gulf resort off the southern coast of Iran. Levinson, who retired from the FBI in 1998, had traveled there to meet an American fugitive accused of murdering a former Iranian official in Maryland in 1980. He was last seen checking out of the Maryam Hotel for the meeting.
Sen. Bill Nelson, D-Fla., wrote a letter to U.S. Secretary of State Hillary Clinton on Sept. 22, asking her to press the issue during last week's opening of the United Nations General Assembly in New York.
"I hope you will be able to appeal to Tehran's representatives there to help reunite a husband and father with wife Christine and their seven children," Nelson's letter read. "The Levinson family has suffered all too long."
Nelson said his office has received indications that Levinson is alive and is being held somewhere in southwest Asia.
"The Iranian government has offered its assistance," the letter read. "But so far there has been very little progress."
Nelson has also asked Iran's Supreme Leader Ayatollah Ali Khamenei to "see this as a humanitarian case that transcends political differences," according to his letter.
Nelson's call for action came a day after American hikers Josh Fattal and Shane Bauer were released from Iran's notorious Evin Prison after two years behind bars on charges of espionage. While hiking with another American, Sarah Shourd, Fattal and Bauer said they mistakenly crossed into Iran. Shourd was released in September 2010 due to medical issues.
In March, Clinton said U.S. officials had received indications that Levinson was still alive and was likely being held somewhere in southwest Asia.
A State Department official told FoxNews.com on Monday that government officials continue to work to locate Levinson.
"We have worked on his case since he disappeared more than four years ago and will continue to do so until he is reunited with his family," the official said. "Over the last four years, the U.S. Government has shared relevant information about Mr. Levinson's disappearance with the Iranian government with the aim of determining his welfare and whereabouts. We continue to welcome the assistance of the Government of Iran so that Mr. Levinson may be located and returned safely to his family."
In an open letter posted on a website calling for Levinson's safe return, his wife of 37 years, Christine Levinson, said what should be a "time of celebration" has instead been marked by "anxiety, pain and frustration."
"When we took our vows, for better or for worse, never did I imagine the circumstances we find ourselves in," read a posting on June 17, just weeks after the couple's anniversary. "This situation has thrust me into a position in which I feel lost and ill prepared. I imagined us enjoying this time in our life together raising our children, seeing them off to college, watching them get married, starting families of their own and growing into productive citizens we are proud of.
"Instead, the last four years, separated from you, have been a living hell. I've lived with uncertainty, frustration and anticipation waiting for your safe return to us. I am willing to do whatever is necessary to bring you home. At the same time I'm at a loss as to how I can do that."