Latinos Surpass Whites In College Enrollment For The First Time, Study Shows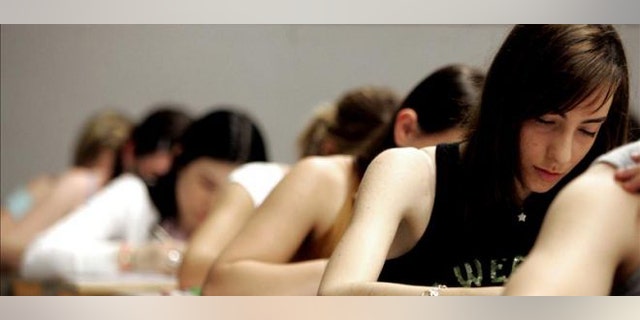 A new poll indicates that in 2012 for the first time Latino teens have surpassed their white counterparts in the volume of high school graduates planning to attend college..
According to a poll conducted by the Pew Hispanic Center, 69 percent of 2012 high school graduates who identify as Latino are enrolled full time at an institution of higher learning, compared with 67 percent of white high school graduates.
It may be a reflection of the current economic times -- stay in school because you may not find a job out there.
"It is possible that the rise in high school completion and college enrollment by Latino youths has been driven, at least in part, by their declining fortunes in the job market," the report stated.
"Since the onset of the recession at the end of 2007, unemployment among Latinos ages 16 to 24 has gone up by seven percentage points, compared with a five percentage point rise among white youths. With jobs harder to find, more Latino youths may have chosen to stay in school longer."
The numbers continue a trend stared at the beginning of the 2008 recession that saw more and more Hispanic students attending colleges as the number of white students slowly declined.
Looking in greater detail at the numbers, the poll shows that the number of Hispanic high school dropouts has also declined, with only 14 percent of Hispanic 16- to 24-year-olds dropping out in 2011, half the level from 2000.
The number of white high school dropouts in the same period also declined but not as much --from 7 percent to 5 percent.
Despite these advances, Latinos still lag behind in some of the long-standing educational attainment areas. Latinos are less likely to enroll in a four-year college, they are less likely to attend more selective colleges, less likely to go to school full time and also less likely to earn bachelor's degrees, the study shows.
Follow us on twitter.com/foxnewslatino
Like us at facebook.com/foxnewslatino