Latino Civil War Veteran Given Military Honors Nearly a Century After Death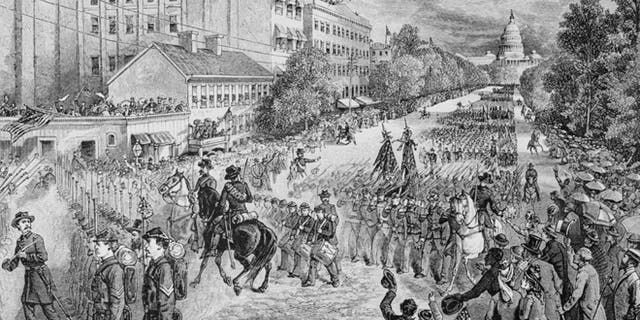 When Eloy Zamora's mother told him that his great grandfather had fought in the Guerra Civil, or Civil War, he assumed she meant the Mexican Revolution.
Zamora, a Mexican American, had no idea his mother meant the American Civil War.
"It was really a surprise for all of us to find out," he said to The Monitor newspaper in Texas after searching for the information on the Internet.
Sgt. Ignacio Zamora fought for the Union in the civil war and died ninety-five years ago, but thanks to his great-grandson's work he was finally given his proper military honors.
Zamora, a veteran who served in the Army in West Berlin in 1971 and 1972, gathered all of the necessary paperwork and received a military headstone from the United States Department of Veterans Affairs for his great grandfather, according to the local newspaper.
Thanks to Eloy's efforts, Sgt. Zamora's headstone now sits next to his relatives graves in a small cemetary in Peñitas, Texas.
"It's just an awesome and great feeling to know that someone in our family fought in the Civil War, which was the bloodiest war and most horrific war we've had in the U.S.," he said.
Sgt. Zamora was 26 when he enlisted in the Union Army in Brownsville in 1864 and served until November 1865. He died in 1912 at the age of 82.
The sergeant is one of a fairly large number of Mexican-Americans who served in the Civil War, according to The Monitor, about 2550 Mexican-Texans fought for the Confederacy and 950 fought in the Union Army.
Follow us on twitter.com/foxnewslatino
Like us at facebook.com/foxnewslatino