Latino Barber Backlash in Connecticut Over Crackdown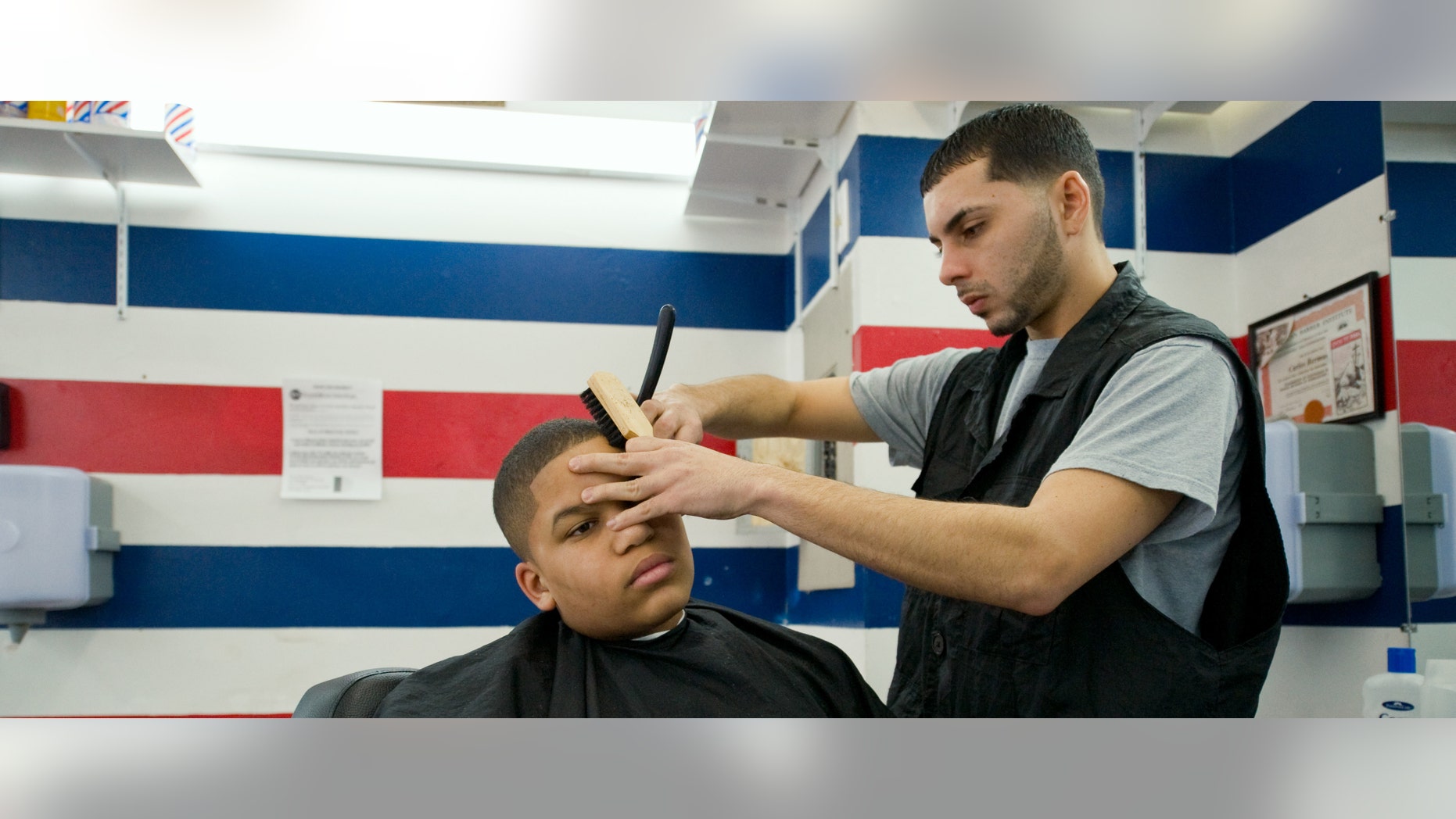 Many Latino residents of the Connecticut town of Westbury are angry about a crackdown on unlicensed barbers and feel they have become scapegoats for business slowing down in other shops.
More established barbers, however, are cheering the hard line taken by Mayor Neil O'Leary, a former police chief, who announced this week that unlicensed shops in the Brass City may be forced to close. Some of the veterans pushed for the city to enforce the regulations, saying anything less would be a disservice to their profession.
Latinos are a fast growing portion of the town's population and some feel they are being targeted by these new crackdowns.
"It's not our fault that they don't have any customers," said Carlos Bermudez, 23. He said he is trying to come up with $2,000 to obtain a barber's license, although he feels he learned to handle clippers just fine growing up in Puerto Rico. "There it's in the blood. It just comes naturally."
Of the 120 barber shops in Waterbury, the mayor says 20 are unlicensed or employ unlicensed barbers, and 16 of those are run by Latinos. Officials say they directed those barbers more than a year ago to secure state-mandated licenses, and barbers who are not at least in the process of obtaining certification will be asked to leave the city.
O'Leary said it is a matter of public health — like other cities, Waterbury is not immune to outbreaks of head lice — but he is also sympathetic to the complaints of established barbers. The mayor, who took office in December, said some of them first approached him with concerns during his election campaign.
"I feel very strongly that the people who spent the time and the money and effort to get licenses have a legitimate issue here," O'Leary said in an interview.
The city was prepared for controversy. The health department was ready to start enforcing the requirements before the election, but O'Leary said his predecessor held off because officials knew it might not sit well with Hispanic voters.
As expected, the crackdown has drawn criticism from advocacy groups, who say the licensing system is unnecessarily complex and biased against Hispanics because the exam is not available in Spanish as it is in surrounding states. In meetings with the mayor, the state's Latino and Puerto Rican Affairs Commission has urged him to give barbers more time to secure licenses.
"You've got a lot of people working, not on the street, not on welfare," community advocate Juan Marrero said. "They are working as barbers, and they are making money for their families, so don't push them out, or you're going to create a worse problem."
A cultural divide between the two camps of barbers falls along Waterbury's East Main Street, where Bermudez and his colleagues were tending to a roomful of young men waiting for trims Wednesday at the Rey de la Tijera (King of the Scissors) barbershop. Across the street, 69-year-old Vin Ippolito waited for business in his one-man barber shop.
Mexicana Flight Attendants Turned Calendar Girls Feud after Success
For Ippolito, a barber's license separates a professional from an impostor. He pointed to his combs soaking in glass jar of blue disinfectant and said not all barbers sterilize their equipment. And if they don't have a license, he said, you have to wonder what they might be hiding.
"You know where a lot of people learn how to cut hair?" he asked. "Jail."
Waterbury saw the largest increase in Hispanic residents of any Connecticut city in the decade leading up to 2010, according to U.S. Census Bureau figures. The Hispanic population grew 47 percent to roughly 34,500 of the city's 110,000 people.
One of the seven barbers at Rey de la Tijera, 19-year-old Waterbury native Carmelo Feliciano, said he learned to cut hair from an older brother and has no intention of seeking a license. While he earns about $450 a week by providing $13 haircuts, the course required for a license costs between $2,000 and $3,000.
"It's a lot of money to be spending," he said.
Waterbury's public health director, Roseann Wright, said the city has helped some unlicensed barbers find money to pursue licenses and cosmetology schools offering reduced tuition. At a certain point, however, she said state requirements have to be fulfilled for the sake of public safety.
"If you were in a hospital would you want a nurse without a license treating you?" she said. "Let's not belittle licensure. Let's not belittle what the state has required of individuals."
Connecticut is starting to make some concessions. The education requirement for a barber's license was recently reduced from 1,500 hours to 1,000 hours, and the department of public health is working on a separate course just for barbers that would spare them from having to master hairdressing and cosmetology, too.
Department spokesman William Gerrish said the state is also working on a Spanish-language examination.
Based on reporting by The Associated Press. 
Follow us on twitter.com/foxnewslatino
Like us at facebook.com/foxnewslatino