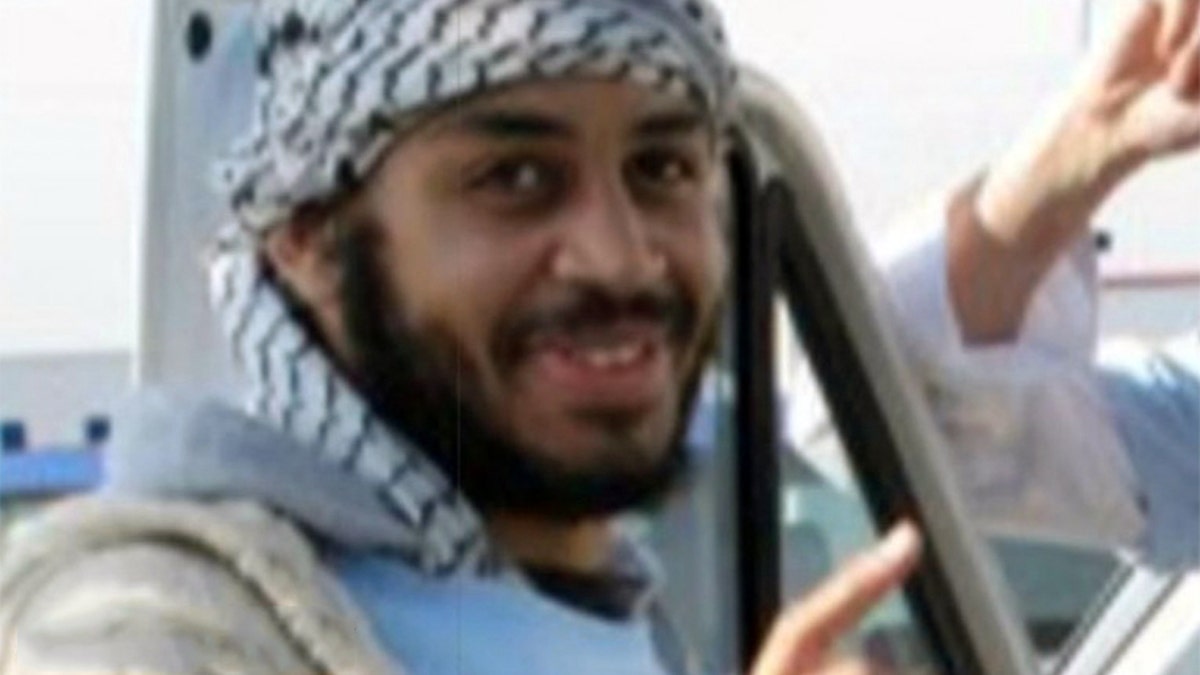 The two outstanding members of a notorious group of British-born jihadis dubbed "The Beatles" were arrested last month by Kurdish fighters in Syria, Fox News has confirmed.
Alexanda Kotey and El-Shafee el-Sheikh were captured and identified by the American-backed Syrian Democratic Forces (SDF), according to a U.S. defense official.
The apprehension of Kotey and El-Sheikh was first reported by The New York Times.
Kotey and El-Sheikh, along with Mohammed "Jihadi John" Emwazi and Aine Davis, gained international notoriety for their beheadings and torture of ISIS hostages in Syria, including American journalists James Foley and Steven Sotloff and aid worker Abdul-Rahman Kassig. U.S. officials believe the group beheaded more than 27 hostages.
The defense official told Fox News that Kotey and El-Sheikh "are believed to have acted as guards and interpreters involved in ISIS' illegal captivity of Western hostages ... "
Former ISIS captives have described how the British cohort were particularly brutal, torturing them with beatings and electric shocks. The foursome were given "The Beatles" moniker because they had strong London accents.
Kotey's identity as a member of the gang was reported by multiple news outlets in February 2016. He was described as being of Ghanaian and Greek Cypriot extraction, and is believed to have converted to Islam in his teens or early 20s after falling in love with a Muslim woman.
Less is known about El-Sheikh, but U.S. officials say that he traveled to Syria in 2012 and first joined Al Qaeda's branch there, and then later joined ISIS. The State Department, in imposing sanctions on Kotey last year, said he likely engaged in executions and torture, including electronic shock and waterboarding, and recruited several British nationals to ISIS.
According to military officials, the two men represent just a small portion of the hundreds of foreign-born ISIS terrorists from a number of nations that SDF fighters have captured or killed since October 2017.
Emwazi, who was believed to have personally executed Foley, Sotloff and Kassig, was killed in a U.S. drone strike in November 2015. Davis was convicted of terrorism charges in Turkey this past May and sentenced to seven and a half years in jail.
Sotloff was kidnapped in August 2013 after crossing into Syria from Turkey. He was killed on Sept. 2, 2014, and a video was distributed around the world documenting his death. Foley had been killed a month earlier. Kassig was captured by ISIS militants in 2013 while delivering relief supplies to refugees in Syria.
Fox News' Lucas Tomlinson and The Associated Press contributed to this report.