Las Vegas police arrest 2nd amendment activist who threatened to kills gays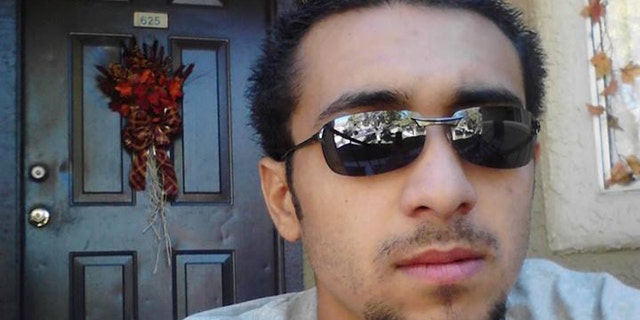 NEWYou can now listen to Fox News articles!
A 24-year-old man from Las Vegas is under arrest after he posted a video on YouTube in which he said he wants to kill "gays, faggots, lesbians and Satanists."
In the video, which has been removed by Google, Bryce Cuellar is seen wearing a military flak vest and night vision goggles while brandishing two assault rifles. Calling himself a Christian warrior, Cuellar said that he is tired of the United States government trying to take away his First and Second Amendment rights and that he would begin killing people soon.
Cuellar was arrested after being notified by Interpol about the video, which Google provided detectives with a link for. He has been charged with making terrorist threats and placed on a mental health hold at the Clark County Detention Center.
Las Vegas police also checked Cuellar's Facebook page, where they found posts about the mass shooting at Orlando gay nightclub and statements about his anti-government sovereign citizen and militia ideologies. Law enforcement said that Cuellar had become increasingly aggressive and radical over the past three years.
Cuellar also allegedly attacked his wife shortly after posting the video to YouTube. He purportedly punched her to the ground, jumped on top of her and began choking her while telling her that he was going to kill her.
During an interview with police, Cuellar admitted to making the video, but said he was angry and drunk while filming and posting it. He added that he knows he screwed up but that he was not a murderer.
He is currently being held on $100,000 bail at the Clark County Detention Center.