Kuwait court finds 70 opposition members not guilty over 2011 parliament storming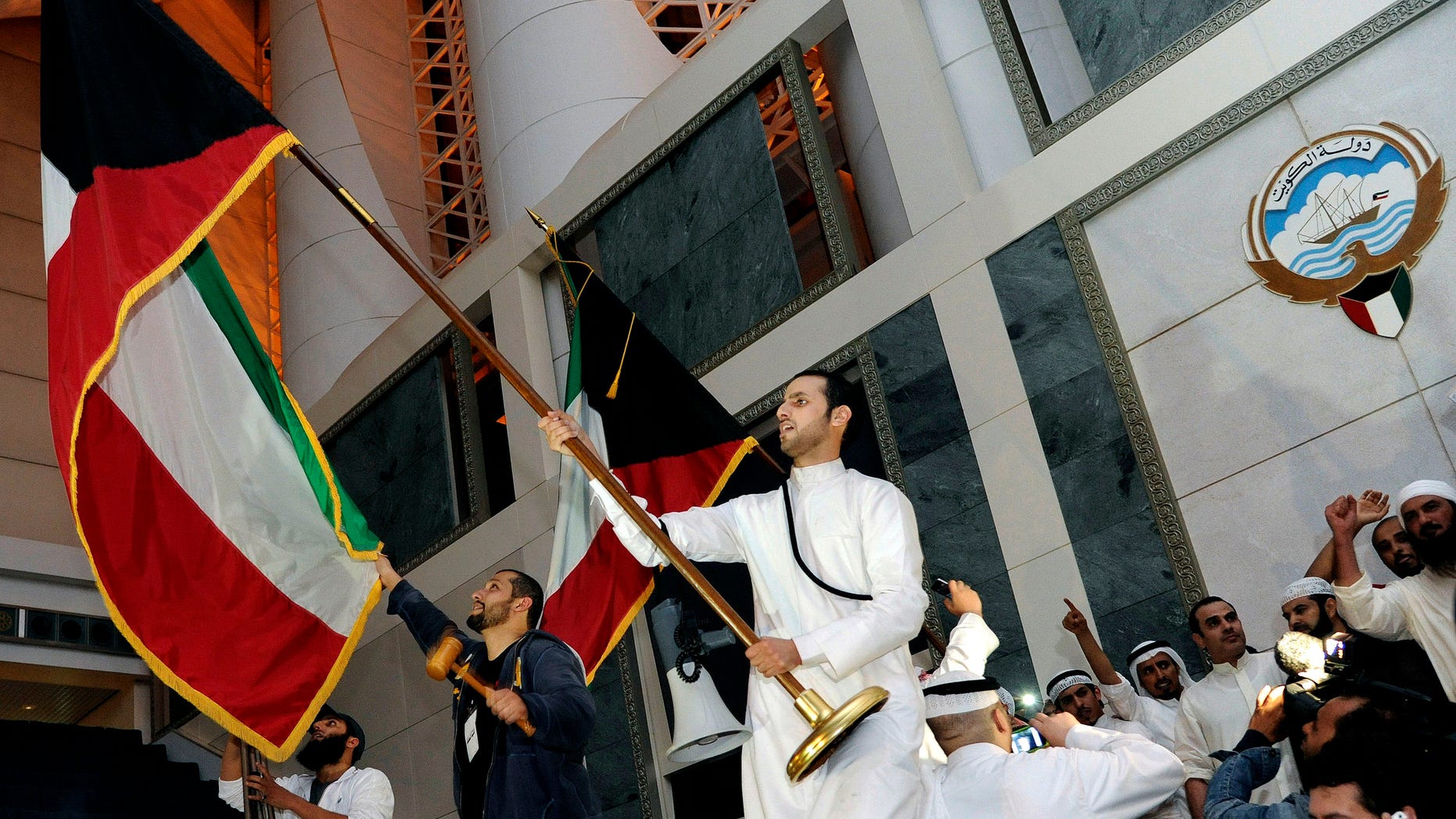 KUWAIT CITY – A Kuwaiti court on Monday acquitted 70 members of the country's opposition, including several former lawmakers, of charges related to the 2011 storming of the parliament in the oil-rich nation.
Kuwait is a longtime U.S. ally and OPEC member state that stands out among the Gulf Arab states for its unusually robust political culture. Although the Western-backed emir controls all key government posts and policies, Kuwait's parliament has the most powers of any elected body among the Gulf monarchies, and opposition lawmakers have openly criticized the ruling family.
Mohammad al-Jassim, a lawyer for the defense team, hailed Monday's verdict as a political "turning point" for Kuwait.
"We hope that this reignites the opposition and helps reunite them," he said.
At least nine former members of parliament were among the 70 people acquitted.
The Nov. 16, 2011, storming of the parliament by demonstrators angry over high-level corruption allegations rattled Kuwait's leadership, prompting authorities to tighten security measures across the country.
Opposition lawmakers at the time were trying to bring the country's then-prime minister, Sheik Nasser Al Mohammad Al Sabah, for questioning over alleged financial wrongdoing. The emir, Sheik Sabah Al Ahmed Al Sabah, replaced Nasser, dissolved parliament and called for fresh elections in the weeks that followed the storming.
Kuwait, which plays host to thousands of American soldiers, has faced political unrest in recent years as an Islamist-led opposition steps up pressure on the ruling Al Sabah family over allegations of fiscal mismanagement and corruption as well as efforts to police social media.