Kremlin reportedly ordered state media to tone down Trump coverage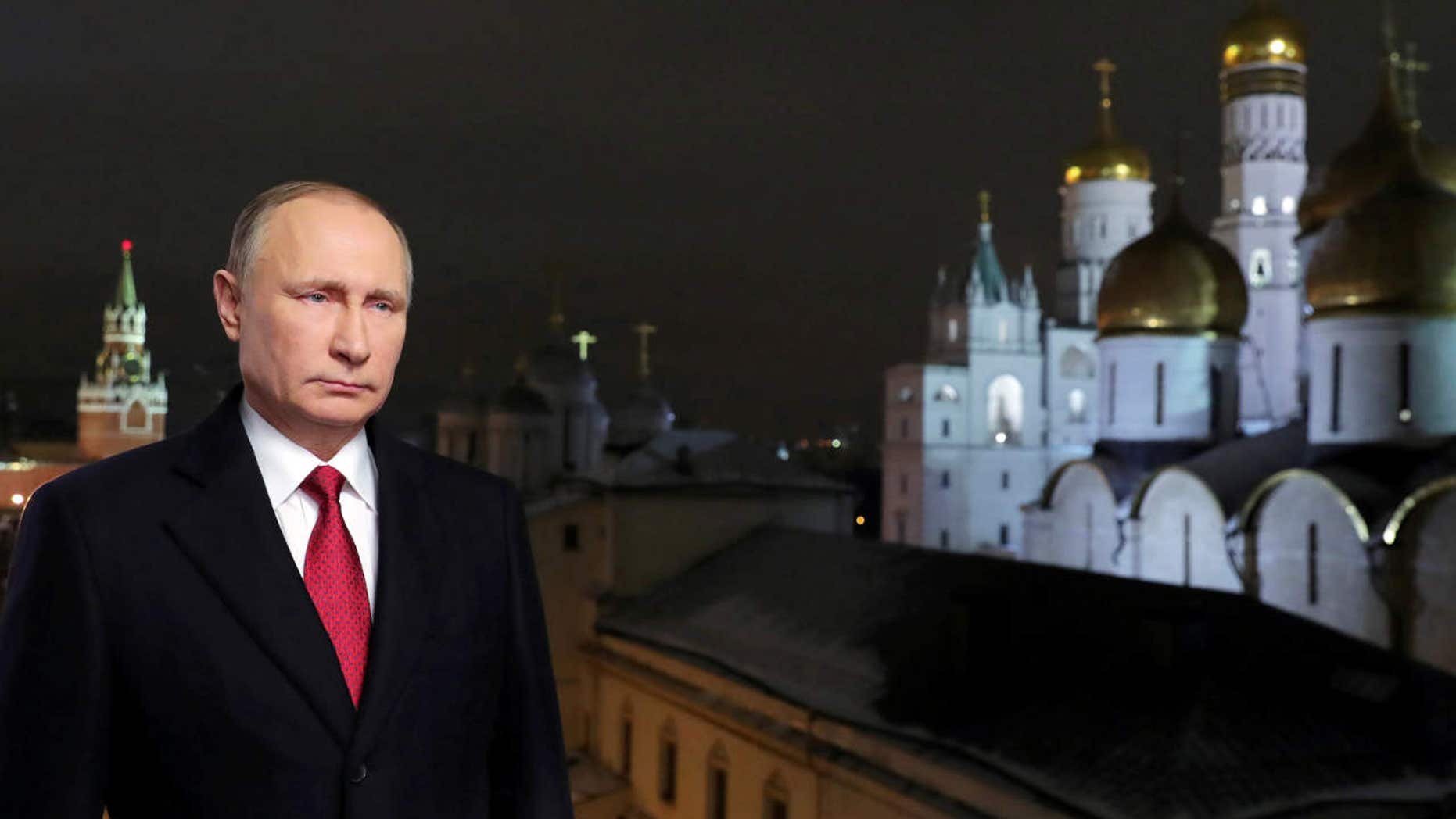 The Kremlin on Thursday ordered state media to tone down its rosy coverage of President Trump as concerns about Russia's future relationship with the new administration grow, a report said.
The crackdown on favorable Trump coverage comes at a time when U.S. intelligence and law enforcement agencies conduct several investigations to determine the extent of contacts Trump's aides had with Russia during and after the 2016 election campaign, Bloomberg reported.
A person familiar with the matter told Bloomberg that Russian President Putin's staffers feel viewers no longer find the coverage of Trump's transition into power interesting.
RUSSIAN SPY SHIP 'LOITERING' OFF VIRGINIA NEAR WORLD'S LARGEST NAVAL BASE, OFFICIALS SAY
Some of the more popular segments on Russian TV invovle Trump's pledge to "drain the swamp."
Trump's election was hailed in Russia as a possible new beginning between Washington and Moscow.
However, the intensive coverage of Trump on Russia TV went above the level of what the Kremlin wanted, Bloomberg reported. Trump received more mentions on TV than Putin did in January – the first time Putin did not hold the title since 2012, according to Interfax.
Former national security adviser Michael Flynn's resignation played a role in Trump's coverage in Russia. Flynn was reportedly covered as a "sympathetic voice" in Washington for Russia.
Trump's tweet on Crimea also raised the eyebrows of the Kremlin. Trump on Wednesday accused Putin of seizing the region from Ukraine in a series of tweets.