Knife-wielding Chinese man slashes students in throat at school in China, report says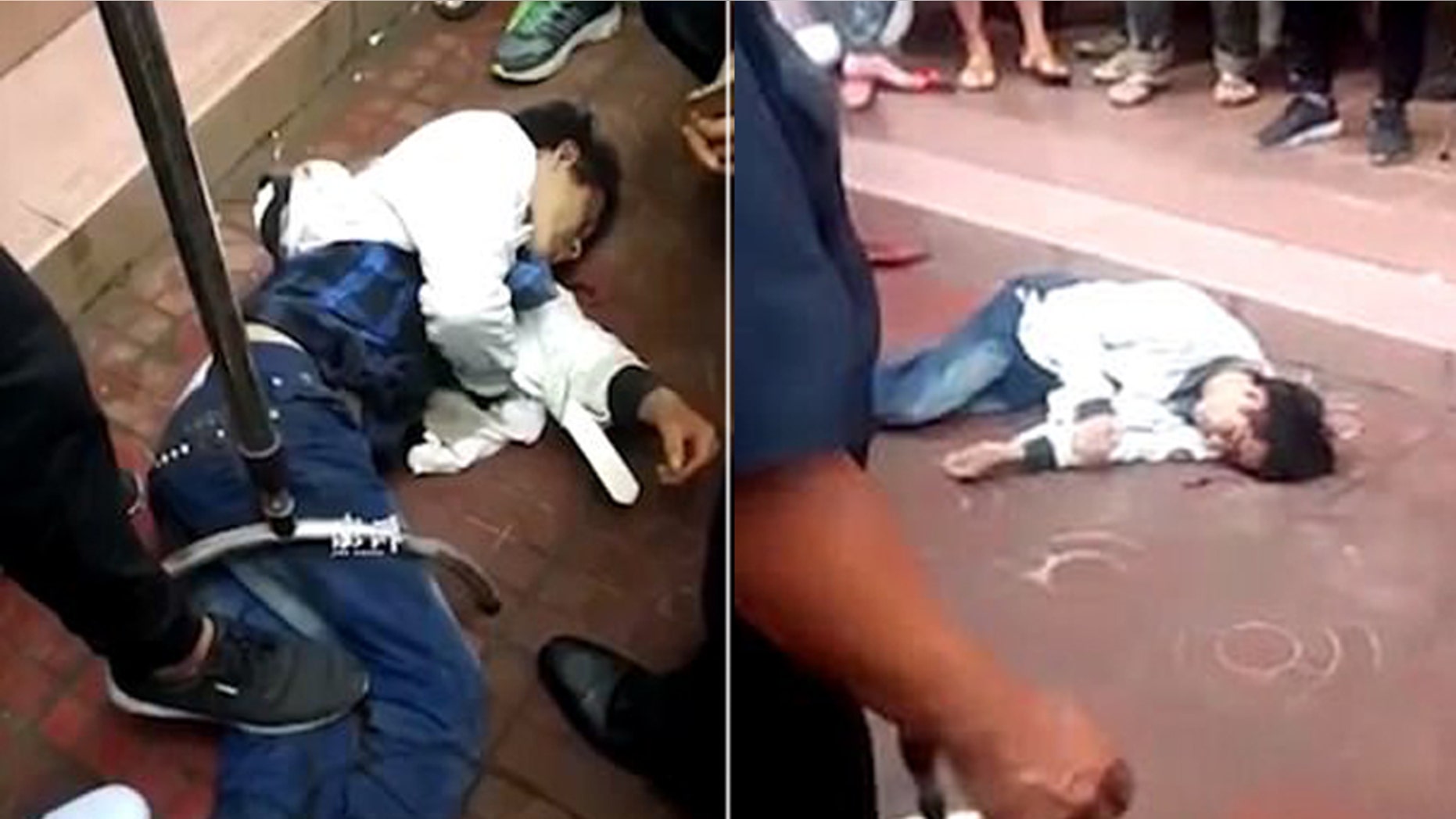 A knife-wielding man barged into an elementary school in China on Thursday and slashed the throats of five children with a box cutter before he was tackled to the ground, a report and video showed.
A man broke into a Wenchang school in the Hainan province, went into a classroom and swung his box cutter, slashing five children in the throat, Chinese media The Paper reported. A Bystander video obtained by The Paper showed the man being held on the ground he was allegedly tackled by people nearby.
Wenchange Municipal Propaganda Department said the five students, who were reportedly in fifth grade, suffered non-life-threatening injuries
"Currently the man has been controlled," The Paper said, according to the translation.