Kim Wall's alleged killer shares details of journalist's 'grim' death at murder trial
The Danish inventor accused of killing journalist Kim Wall during a trip on his private submarine shared details of her "grim" death at the start of the murder trial on Thursday, as a prosecutor told the court the lead suspect is an intelligent man "with psychopathic tendencies."
Prosecutor Jakob Buch-Jepsen started the 12-day trial by reading the charges while Peter Madsen, wearing glasses and a dark shirt, watched the prosecutor from his seat beside his defense lawyer. He later detailed how Wall's body parts were found on the ocean bed.
Madsen, 47, is charged with murder, dismemberment and indecent handling of a corpse for the way he disposed of Wall's body.
The prosecutor said a psychiatric report of Madsen concluded that he is an intelligent man "with psychopathic tendencies" who has "no empathy or feelings of guilt."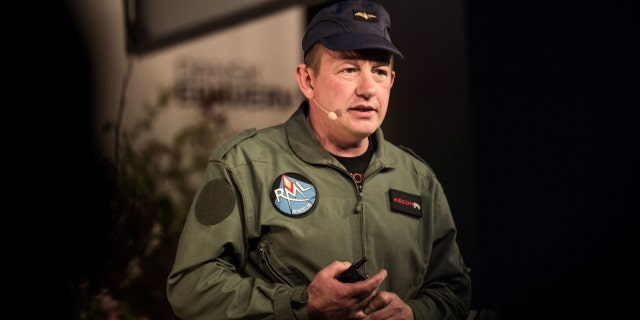 Buch-Jepsen also showed the court underpants and pantyhoses — both damaged — and pieces of hair.
The prosecutor said that the cause of Wall's death has not yet been determined, but that her blood was found on the military-style bodysuit that Madsen wore when he was arrested, and he also said detectives found videos and texts about killing women on Madsen's laptop and an external hard drive.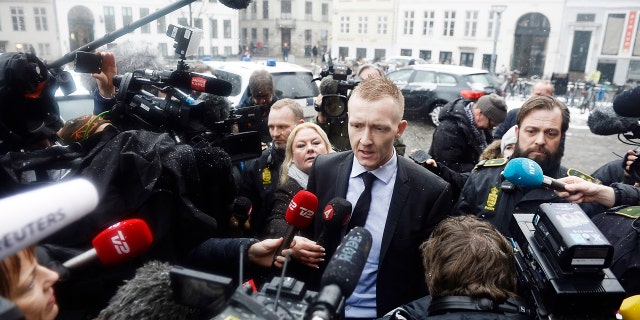 Madsen's lawyer, Betaina Hald Engmark, told the court he denied killing Wall, but admitted to the indecent handling of a corpse. She then formally entered a not-guilty plea to the murder charge.
Madsen himself later took the stand, telling the court he denied murdering Wall while answering the prosecutor's questions, according to Sky News.
"What I will tell you today is a grim story that I did not want to tell anyone ever," he told the court.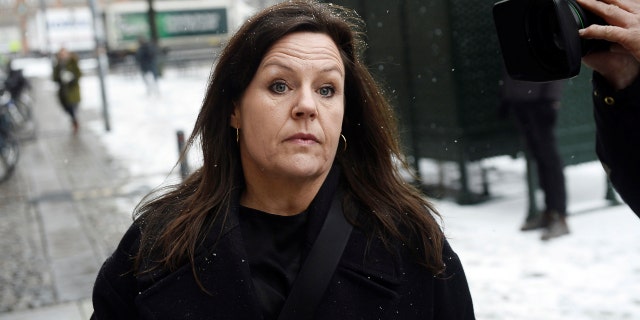 Madsen said he did not want to share the "terrible way" that Wall died, especially with her relatives.
WHO IS PETER MADSEN, THE DANISH INVENTOR CHARGED WITH MURDERING KIM WALL?
He later repeated his claim that Wall died accidentally inside the UC3 Nautilus while he was on deck, testifying that Wall "had a wonderful evening until it ended in an accident," but denied that any sexual activity had taken place between them.
The inventor had offered shifting explanations for Wall's death prior to the trial. After initially telling authorities he had dropped Wall off on an Copenhagen island several hours into their submarine trip, he then said that Wall died accidentally inside the submarine when a hatch fell and hit her on the head.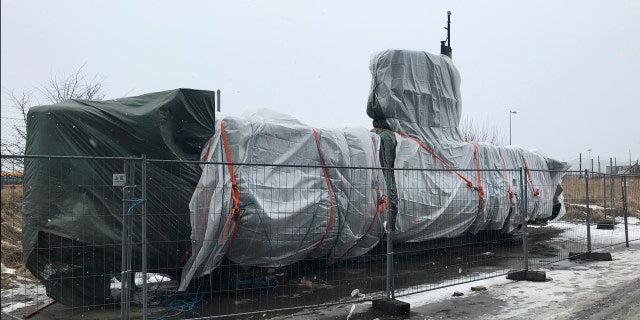 On Thursday, he described how he found Wall lifeless after a sudden pressure problem in the submarine and he felt a "cloud of warm air" on his face.
"I could not open the hatches. I heard Kim, it was not good," he said.
He added that he tried to give her first aid when he finally reached her, but stopped because it was impossible to stay inside. "There was a risk of having a submarine with two deaths," he told the court.
After Wall's death, Madsen claimed that he slept for a few hours in the sub with her body near his after an unsuccessful attempt to lift it out of the vessel.
"At that time, Peter Madsen couldn't handle any more," he told the court, referring to himself in the third-person.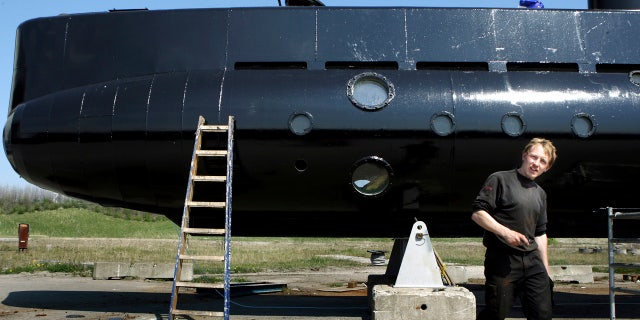 Under the Danish law, manslaughter is used to describe the deliberate killing of a person and there is no distinction between manslaughter and murder, according to Reuters. Involuntary manslaughter however is used when the killing is not intentional.
At the start of the trial, Buch-Jepsen said Madsen's submarine was submerged for several hours on the night when journalist Wall disappeared, was invisible to radar and didn't immediately respond to attempts to make radio contact.
When reached over radio, Madsen said he had let Wall off on an island in Køge Bay off Copenhagen several hours into the trip, according to the audio file played in court on Thursday
Madsen also said over the radio that there were no injured persons on board but only technical problems. Shortly after, Madsen reported "man overboard" over the radio before he was later picked up alone.
KIM WALL MURDER SUSPECT ALLEGEDLY TEXTED 'MURDER PLAN' ON SUBMARINE TO EX-LOVER
After he was arrested on land, forensic experts found dried blood on Madsen's nose, "blood that eventually was proven to belong to Kim Wall," said prosecutor Buch-Jepsen.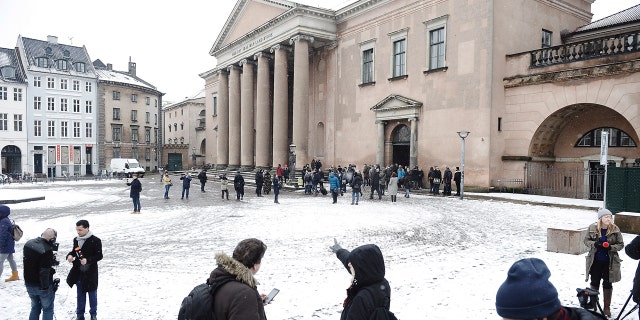 Madsen was a co-founder of Copenhagen Suborbitals, a private aerospace consortium to develop and construct manned spacecraft. In 2011, it launched a homemade 30-foot rocket five miles into the sky over the Baltic Sea, a step toward its unrealized goal of launching a person into space.
In an interview with Danish weekly Soendagsavisen in 2014, Madsen said he one day "hoped to have a criminal career," adding he didn't want to rob a bank because "no one must be hurt."
Wall's family has declined to comment "for the time being" but were present Thursday at the start of the trial. The case will be back at Copenhagen Crown Court on March 21, and is expected to end on April 25.
Since September they have raised money for the "Kim Wall Memorial Fund Grant" as part of an online crowdfunding campaign from donors around the world. The fund will award a female reporter a $5,000 grant on March 23, which would have been Wall's 31st birthday.
The Associated Press contributed to this report.