Kerry says Yemen's Houthis have released 2 American citizens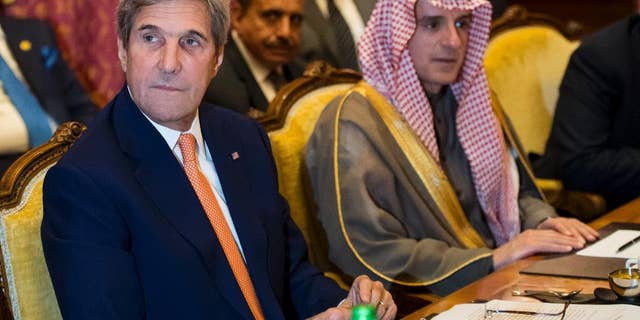 LAUSANNE, Switzerland – U.S. Secretary of State John Kerry says Yemen's Houthi rebels have released two U.S. citizens.
Kerry isn't identifying the Americans by name.
Kerry says they were freed Saturday as part of complicated diplomatic arrangement that included airlifts for Yemenis wounded by an airstrike this past week by a Saudi-led coalition. Those individuals were taken to Oman for treatment.
Kerry says the U.S. has been working on such efforts for the past days.
He says the U.S. is pushing for a cease-fire in Yemen that would allow the country's internationally recognized government and the Iran-backed Houthis to return to negotiations.