Kenyan man runs fastest marathon, misses 2-hour mark by 26 seconds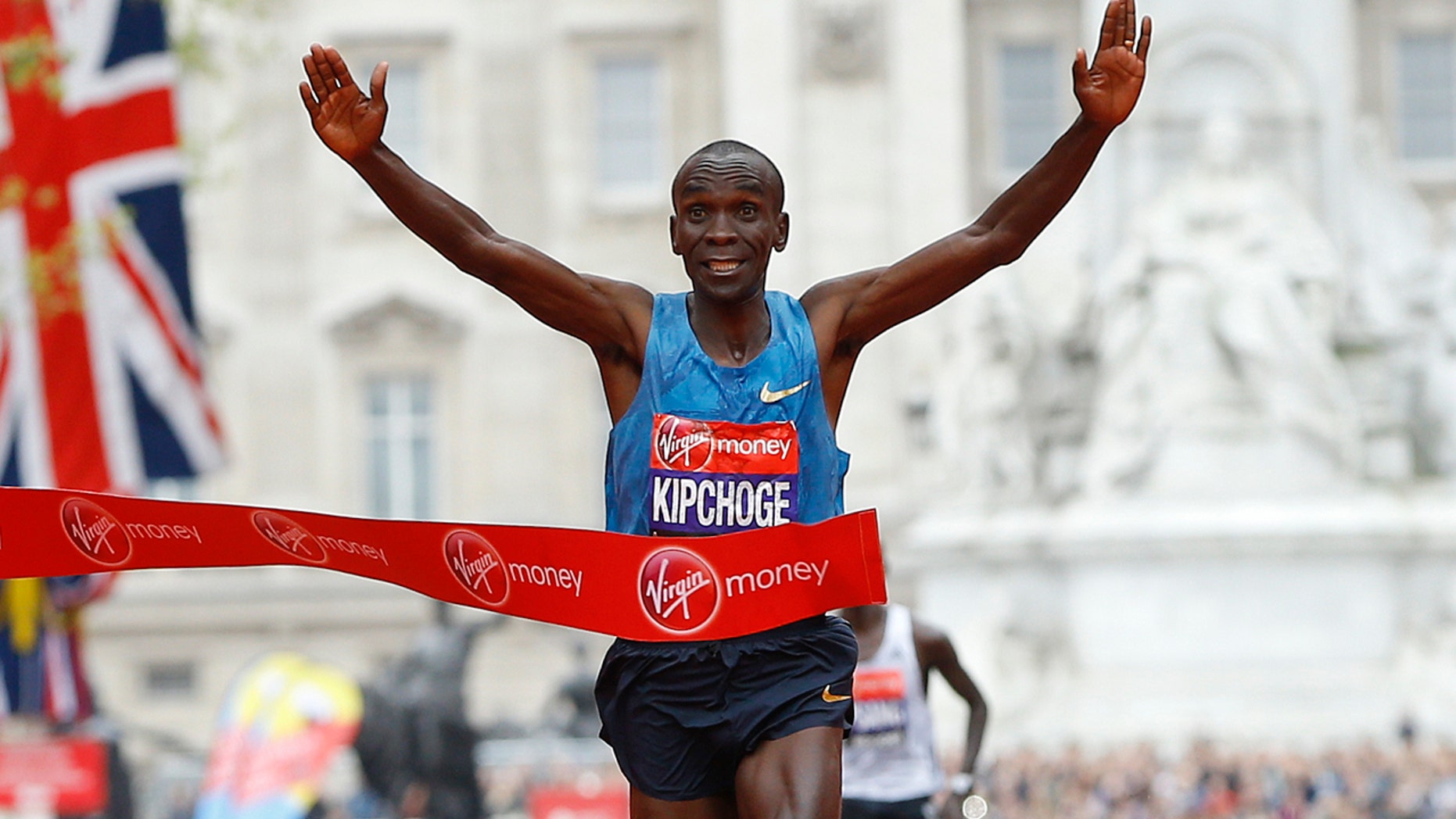 A Kenyan man ran the quickest recorded marathon time at Formula One track in Italy on Saturday.
Eliud Kipchoge crossed the finish line after completing 26.2 miles in in two hours and 26 seconds. Race organizers originally listed his time at two hours and 24 seconds but later corrected it. The 32-year-old originally aimed to complete the race in under 2 hours.
Although Kipchoge's run beat the original record of 2:02.57, set by Dennis Kimetto in Berlin in 2014,  the attempt at Monza's Formula One race course did not go down as an official world record due to variables like pacers entering mid-race and drinks being given to runners via mopeds.
Saturdays race was sponsored by Nike and involved just three competitors including Kipchoge.
Lelisa Desisa was dropped after 50 minutes, with Zersenay Tadese falling back shortly afterwards. The duo still completed the 17 laps of the 1.5-mile Monza track.
That left just Kipchoge chasing the landmark time.
The 32-year-old continued in his trademark relaxed style and passed the halfway mark in 59:54, but his average pace of 4:36 per mile was just not enough, despite his final sprint to the tape.
The Associated Press contributed to this report