Kenya intelligence report shows detailed information about expected planned attacks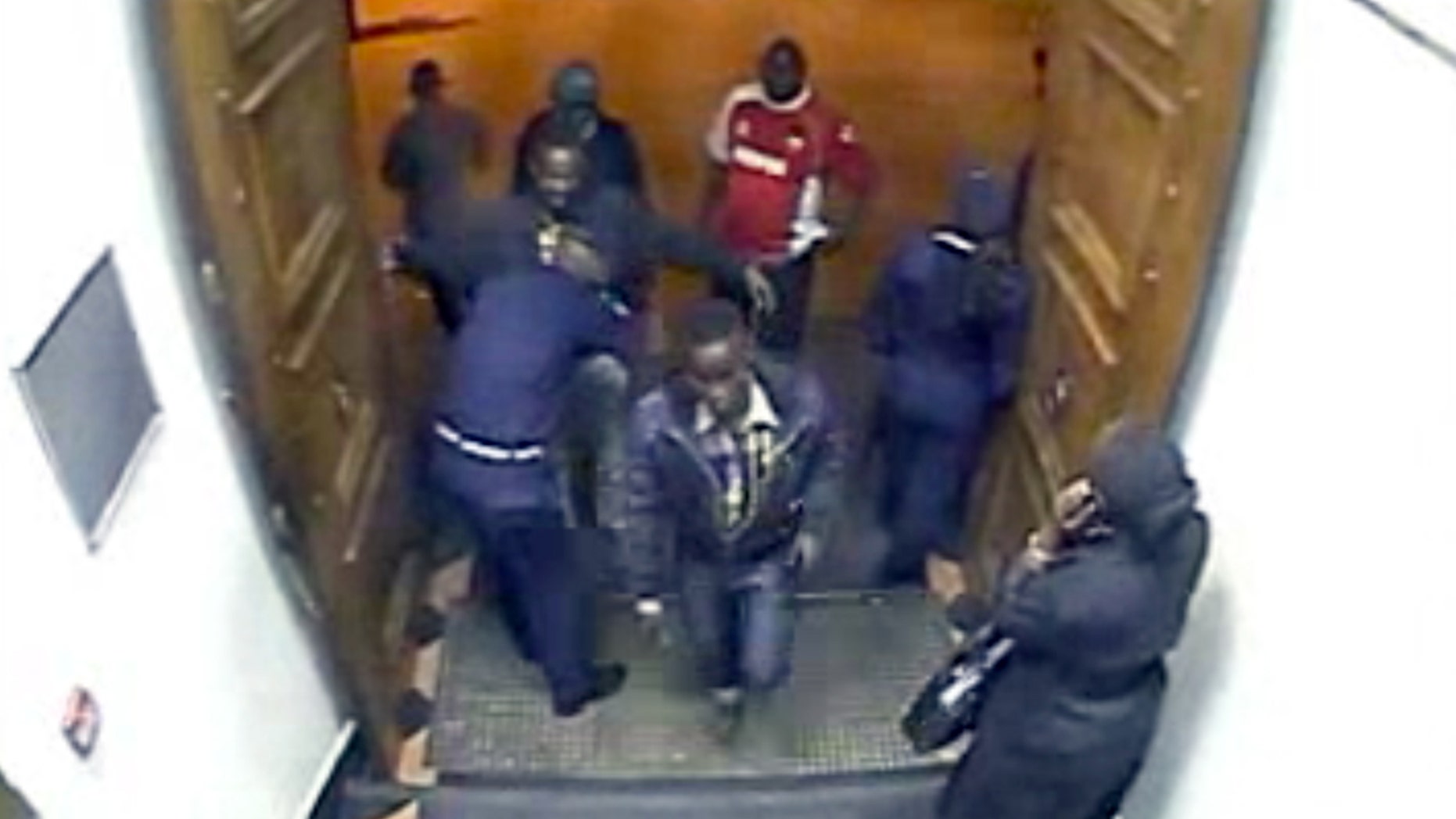 NAIROBI, Kenya – An internal report by Kenya's National Intelligence Service shows that it believes al-Qaida-linked extremists pose multiple threats to the East African country and indicates a high level of penetration into their operations. The report contains security briefings over the past year for Kenyan government and security officials.
Authorities have been accused of bungling the operation to retake Nairobi's upscale Westgate Mall from terrorists who stormed into it on Sept. 21, killing more than 60 people and holding parts of it for several days. The Somali Islamic extremist group al-Shabab, which has collaborators in Kenya, claimed responsibility for the attack.
Some excerpts from the report:
SITUATION REPORT FOR SEPT. 21, 2012: "the following suspected Al Shabaab operatives are in Nairobi and are planning to mount suicide attacks on undisclosed date, targeting Westgate Mall and Holy Family Basilica; Sheikh Abdiwelli Mohamed, Sheikh Hussein and Sheikh Hassan. They are believed to be in possession of two suicide vests, twelve (12) hand grenades and two (2) AK 47 rifles, and have already surveyed the two targets. They are being assisted by Sheikh Hassan alias Blackie of Majengo and Omar Ahmed Ali alias Jerry who are currently staying near Mamba Petrol Station and Huruma Mosque along Juja Road.
SITUATION REPORT FOR FEB. 1, 2013: "Other reports indicate that by late December 2012, Al- Shabaab was training female operatives to engage in hijacking of aircrafts and crashing them as well as suicide bombing. Upon completion they were to be sent to western countries and to countries which had contributed troops to AMISOM (the African Union peacekeeping mission to Somalia).
"The envisaged modus operandi include, but is not exclusive to, Mumbai-attack style, where the operatives storm into a building with guns and grenades and probably hold hostages."
SITUATION REPORT FOR JUNE 25, 2013: Radicalization of Muslim youth is also going on, especially in Mombasa and Nairobi. In Mombasa, Sheikh Ibrahim Ismael Amru has been giving lectures at Masjid Minaa in Kisauni, urging muslims to support Jihad." (Gunmen killed the Muslim cleric and three others in Mombasa on Thursday. The cleric's supporters alleged that the killing was a reprisal by Kenyan security forces for the attack on Nairobi's Westgate Mall.)
SITUATION REPORT FOR AUG. 26, 2013: "Some Al-Shabaab operatives whose identities are yet to be established are planning to attack Times Tower and Nyayo House buildings within Nairobi on an unspecified date. They intend to use fire engines loaded with explosives to carry out the attacks."
BRIEFS TO OTHER RELEVANT GOVERNMENT AGENCIES AND OFFICIALS: "During the month of September 2013 following a noticeable rise in the level of threat, specific briefs on the threat were made to the following: ... Cabinet Secretary, National Treasury, Cabinet Secretary, Interior, Cabinet Secretary, Foreign Affairs, Cabinet Secretary, Defence, Chief of Defence Forces (CDF)
"Briefs were made to them informing them of increasing threat of terrorism and of plans to launch simultaneous attacks in Nairobi and Mombasa on 13th and 20th September, 2013."