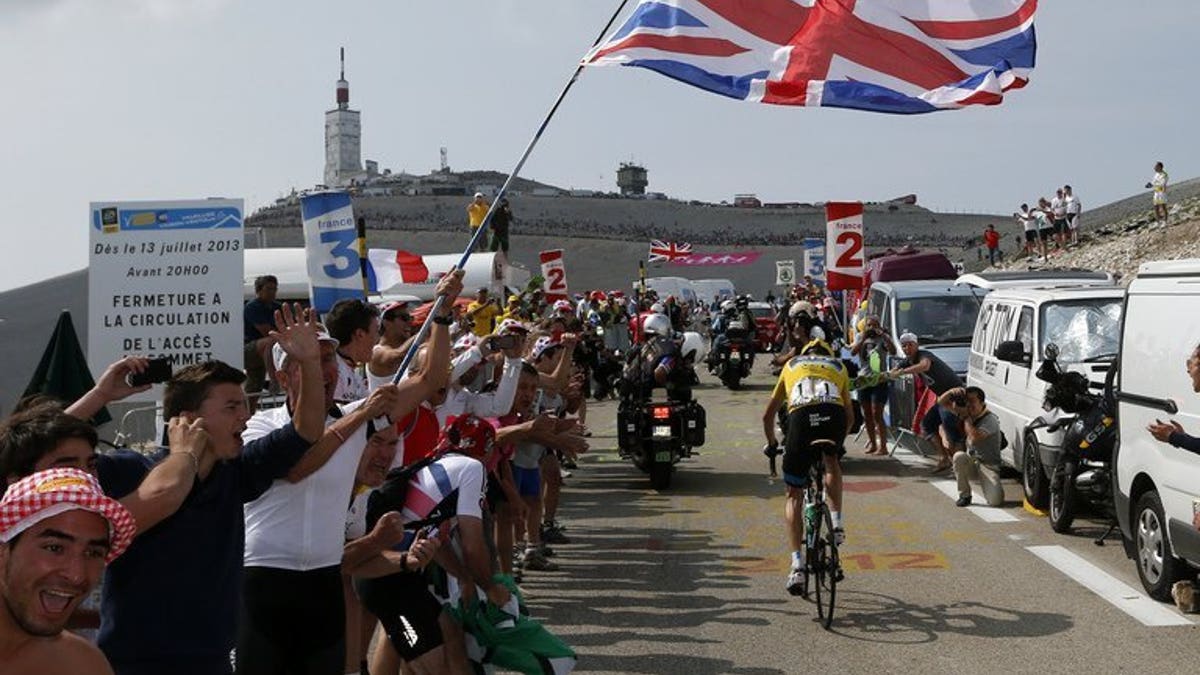 NAIROBI (AFP) – Kenya, birthplace of Tour de France winner Chris Froome, celebrated his victory on Monday but expressed regret that it was Union Jacks and not Kenyan flags being waved across Paris to mark the achievement.
"Why did we let him go? Now the glory goes to UK," wrote Allan Buluku in Kenya's Daily Nation newspaper.
"But no matter, he has done Kenya proud. Congratulations Froome, we salute you."
Froome, 28, became Britain's second successive winner of the prestigious race when he crossed the finishing line in Paris on Sunday, following Bradley Wiggins' success 12 months earlier.
But the Tour champion spent his childhood learning to ride in Nairobi before moving to South Africa as a teenager.
While many Kenyans bicycle, few do so competitively, and Froome was little known before his win.
However, the Nation carried a photograph of Froome celebrating his win on its front page, while The Standard newspaper led their sports pages with the headline, "Tour King Froome".
David Kinjah, 43, Froome's mentor when he first took up the sport as a boy and who Froome has called his "inspiration", took to the streets Sunday with fellow cyclists to celebrate the win.
But he also said he was disappointed that the win was seen as a British victory, criticising what he said was disorganisation within Kenya's cycling authorities.
Froome had previously ridden for Kenya the 2006 Commonwealth Games in Melbourne.
"If it were not for the frustrations that we encountered form the cycling body, we could now have been celebrating a Kenyan victory," Kinjah told the Daily Nation.
"It is time now to embrace change and bring justice to our hardworking sports men and women."