Kashmir hospitals overwhelmed after days of violence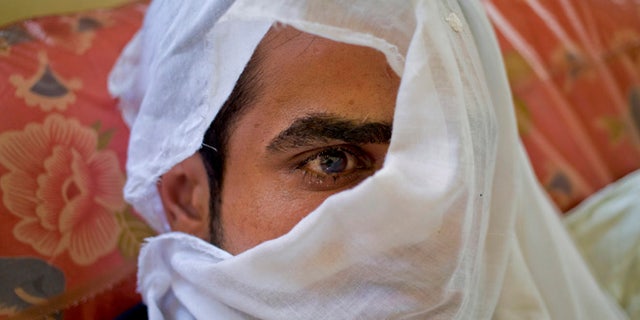 NEWYou can now listen to Fox News articles!
SRINAGAR, India – Four days of deadly clashes between anti-India protesters and government troops have left hospitals in India's portion of Kashmir overwhelmed, with hundreds of wounded patients pouring in, doctors said Wednesday. The violence has left at least 31 dead and more than 1,400 injured.
One doctor at the region's main government hospital said staff had performed more eye surgeries in the last three days than they had in three years.
"We've performed about 100 surgeries in the last three days. Most of them are going to lose eyesight in one eye. All we have been able to do is contain further damage," the doctor said.
"I've worked continuously for more than 70 hours since Saturday, operating on mostly young boys with severely damaged eyes,"he added.
All the doctors and the hospital staff spoke on the condition of anonymity as they said authorities directed them not to speak to reporters.
The violence erupted over the weekend after government troops killed a top leader of Hizbul Mujahideen, the largest rebel group fighting Indian rule in the troubled Himalayan region. The dead included one policeman. At least 150 policemen and soldiers have also been injured.
Troops used live ammunition and pellet guns to try and quell the angry, rock-throwing crowds that gathered across the region in defiance of a curfew imposed by Indian authorities.
At least 300 injured civilians, most of them wounded by bullets and pellets, have been admitted to Sri Maharaja Hari Singh Hospital, in the region's main city of Srinagar.
Another doctor said: "Most of the patients with bullet injuries have wounds in their abdomen and upper chest. Our operation theaters are working 24 hours. We are exhausted."
Amid reported scuffles between law enforcement and hospital staff, many injured civilians said they were beaten up by police and paramilitary soldiers en route to hospitals.
Zubair Ahmed, a teenage student, with pellet injuries all over his face, head and left eye, was brought to the Srinagar hospital sharing an ambulance with another young man with a bullet wound.
Soldiers stopped the ambulance and beat him and the other man, who later died due to blood loss, he said.
At hospitals in Srinagar, scores of local volunteers, wearing jackets with incandescent signs identifying them as "Razakaar" in Urdu and "Volunteer" in English, received the injured as ambulances brought them in from rural areas.
Kashmir's troubles date from 1947, when India and Pakistan gained independence from Britain but disagreed on which country would get the Himalayan region. The two rivals have fought two of their three subsequent wars over Kashmir, and each administers a portion of the region.
On the Indian side of the Muslim-majority region, most people resent the Indian troop presence and back rebel demands for independence or a merger with neighboring Pakistan. Since the 1990s, more than 68,000 people have been killed in Kashmir's uprising against Indian rule and the subsequent Indian military crackdown.