Karzai decree takes Afghanistan closer to polls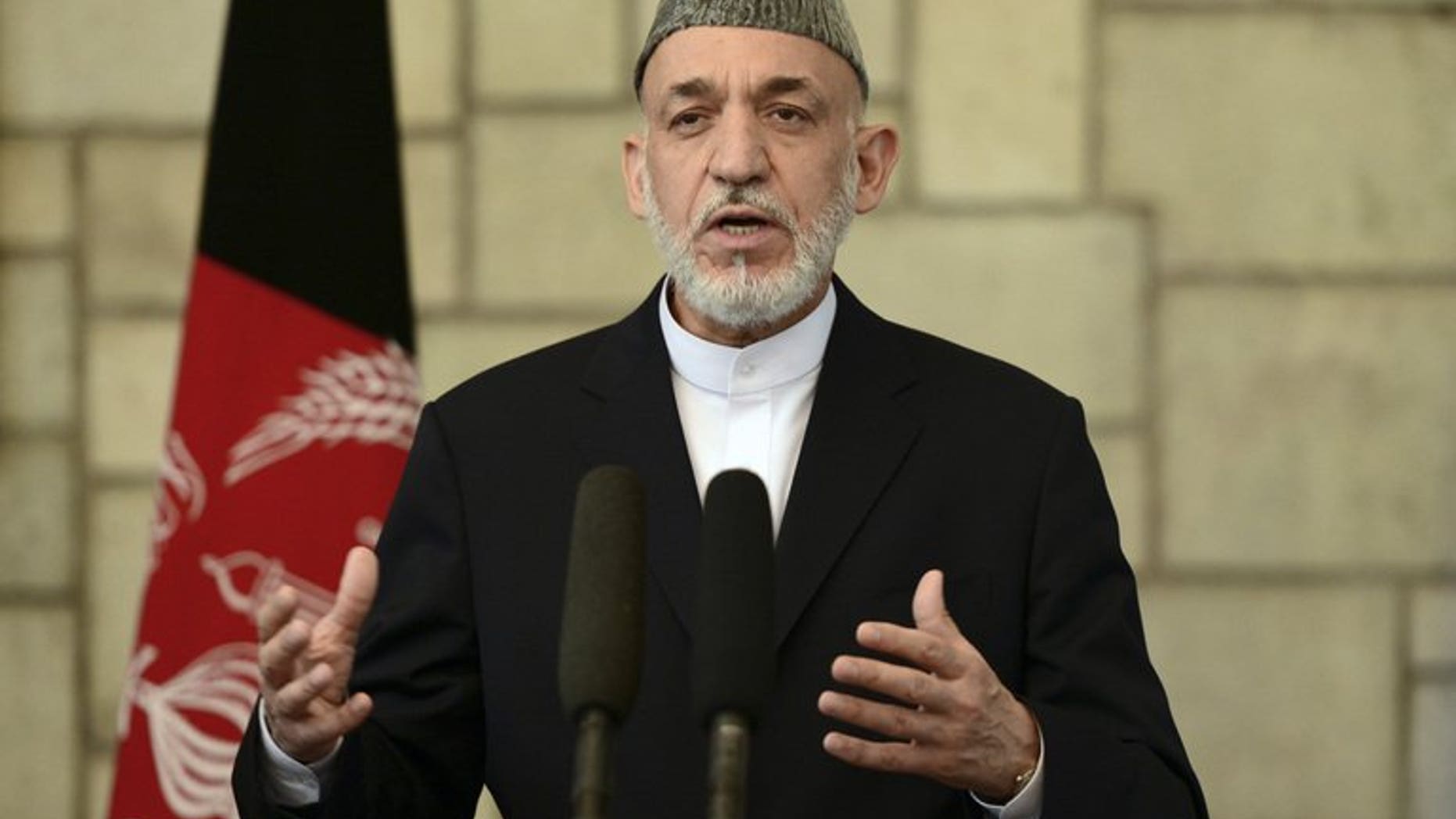 KABUL (AFP) – President Hamid Karzai on Saturday approved the second of two new laws designed to pave the way for smooth landmark presidential elections in Afghanistan next year.
Karzai's signature on the law, which determine how the vote is run, is expected to alleviate international concerns that the ballot could be delayed or its credibility could be at risk.
His office said Karzai's decree meant the law had come into immediate effect.
Karzai on Wednesday approved a bill giving more power and independence to the electoral complaints watchdog, which was integral to unmasking massive fraud at the last presidential election in 2009.
Donor nations have been pressing Kabul to pass the election laws, seen as crucial to proving that the 12-year war and billions of dollars of aid money have not been in vain.
Afghanistan is due to elect a new president in April, when Karzai is to step down after serving a maximum two terms. Months later, the US-led NATO combat mission is due to end.
A corrupt election and a contested result would undermine efforts to establish a functioning state in Afghanistan, where some fear the risk of another civil war as Taliban rebels fight to regain power.
It remains unclear who will run for president.
Among a long list of possible candidates are Qayum Karzai, the president's brother, Omar Daudzai, a former chief of staff, and warlord-turned-governor Atta Mohammad Noor.