Judge freezes assets for Brazil mining company following dam collapse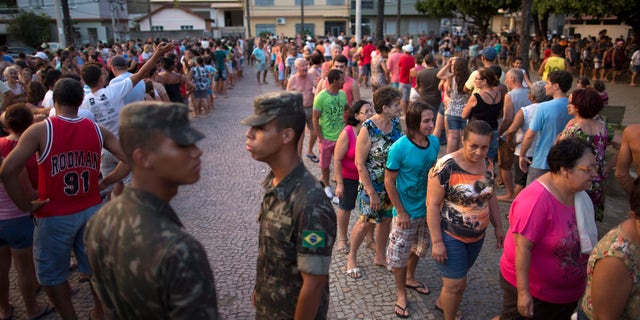 RIO DE JANEIRO (AP) – A Brazilian judge has ordered that the assets held by mining giants Vale and Australian company BHP Billiton be frozen in the wake of a dam collapse that officials call the worst environmental disaster in the country's history.
The dam burst killed an estimated 9 tons of fish and polluted 850 kilometers (530 miles) of waterways.
The federal court said on Monday that Judge Marcelo Aguiar Machado ruled that Vale and BHP Billiton should be punished as co-owners of iron ore miner Samarco. The company operates the dam that burst on Nov. 5.
The ruling came after the federal government and Minas Gerais and Espirito Santo states filed a lawsuit to repair the $5 billion damage. Vale said in a Sunday statement that it plans to appeal that decision.
Like us on Facebook
Follow us on Twitter & Instagram