John Kerry tells Israeli TV he is 'determined' to get Israeli-Palestinian peace deal done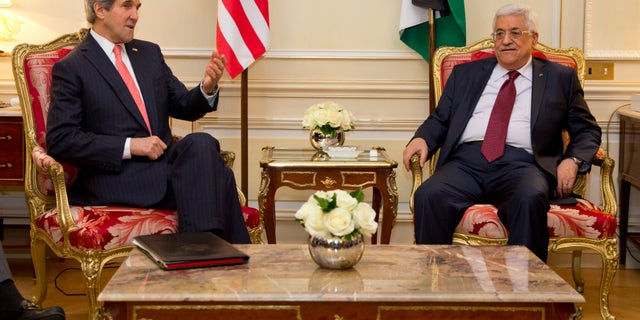 NEWYou can now listen to Fox News articles!
JERUSALEM – U.S. Secretary of State John Kerry says he remains "committed" and "determined" to reaching a peace accord between Israelis and Palestinians.
In an interview with Israel's Channel 2 TV's flagship investigative program "Uvda" aired Thursday, Kerry says he is not distracted by the naysayers and has not given up hope.
Kerry said: "That's not the way I operate. People who know me know that when I sink my teeth into something ... I try to get it done."
Kerry has visited the region more than a dozen times since talks were launched in July. With an April target date for an agreement approaching, Kerry will soon return with bridging proposals for a framework deal. Recently, both sides appear to have hardened their positions while questioning the effectiveness of Kerry's efforts.