John Kerry meets with Iranian foreign minister in Germany as next round of nuclear talks looms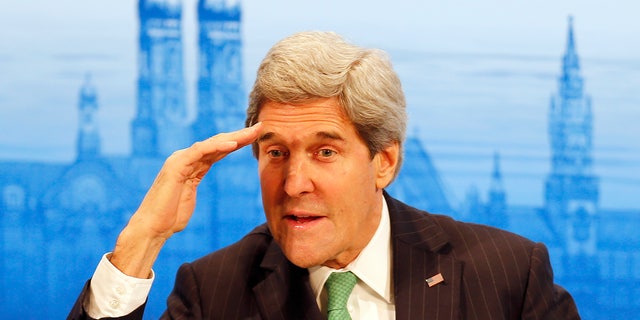 MUNICH – U.S. Secretary of State John Kerry has met Iran's foreign minister on the sidelines of a security conference in Germany ahead of the next round of negotiations on Tehran's nuclear program.
State Department spokeswoman Jen Psaki said Kerry met with Mohammad Javad Zarif in Munich Sunday morning. Details of the talks weren't immediately available.
Six world powers and Iran reached a first-stage agreement in November that curbs some Iranian nuclear activities in return for a partial easing of sanctions choking the country's economy. Implemented Jan. 20, that accord will be in effect for six months while further negotiations on a permanent agreement are held.
The next round of talks between the two sides will take place in Vienna on Feb. 18.