Jerusalem mayor on settlement criticism: No city in the world regulated by US president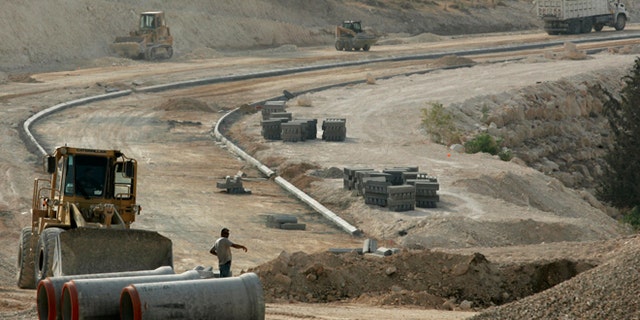 Jerusalem Mayor Nir Barkat took a swipe at the Obama administration Wednesday amid criticism over plans for a new housing settlement in the area known as "E-1."
Speaking at a conference on affordable housing, Barkat reportedly said, "We need to connect the E-1 area to Jerusalem without any reservations at all, even with the world pressuring us not to do so. ... I don't know of any city in the world whose regulator is the U.S. president."
The Obama administration chided Israel Monday over its push for E-1 construction, urging its top ally in the Middle East to "reconsider" the project.
"We urge Israeli leaders to reconsider these unilateral decisions and exercise restraint, as these actions are counterproductive," White House Press Secretary Jay Carney said.
An Israeli military planning committee formally presented plans to develop E-1 at a meeting Wednesday. There is now a 60-day period for public objections, according to the Associated Press.
The project envisions construction of 3,000 new homes in a strategic corridor near Jerusalem. Construction would be years away.
Israel had frozen E-1 construction plans under pressure from successive U.S. administrations.
Israel's government revived them last week, after the U.N. General Assembly accepted Palestine as a non-member observer state.
Palestinians are demanding urgent action by the U.N. Security Council and the international community to halt Israel's "illegal settlement campaign."
Palestinian Charge d'Affaires Feda Abdelhady Nasser said in letters Wednesday to the council, the General Assembly and the secretary-general that the intensification of the Israeli campaign is clearly part of "Israel's contemptuous response" to the assembly's overwhelming vote last week to recognize the state of Palestine.
She said Israel's settlement campaign "is directly impacting the prospects for attaining peace and security in the Middle East."
The Palestinians called on the council and the Quartet of Mideast mediators -- the U.S., U.N., European Union and Russia -- "to act immediately to demand an end to Israel's illegal activities and to salvage the prospects for reviving credible peace negotiations."
The Associated Press contributed to this report.