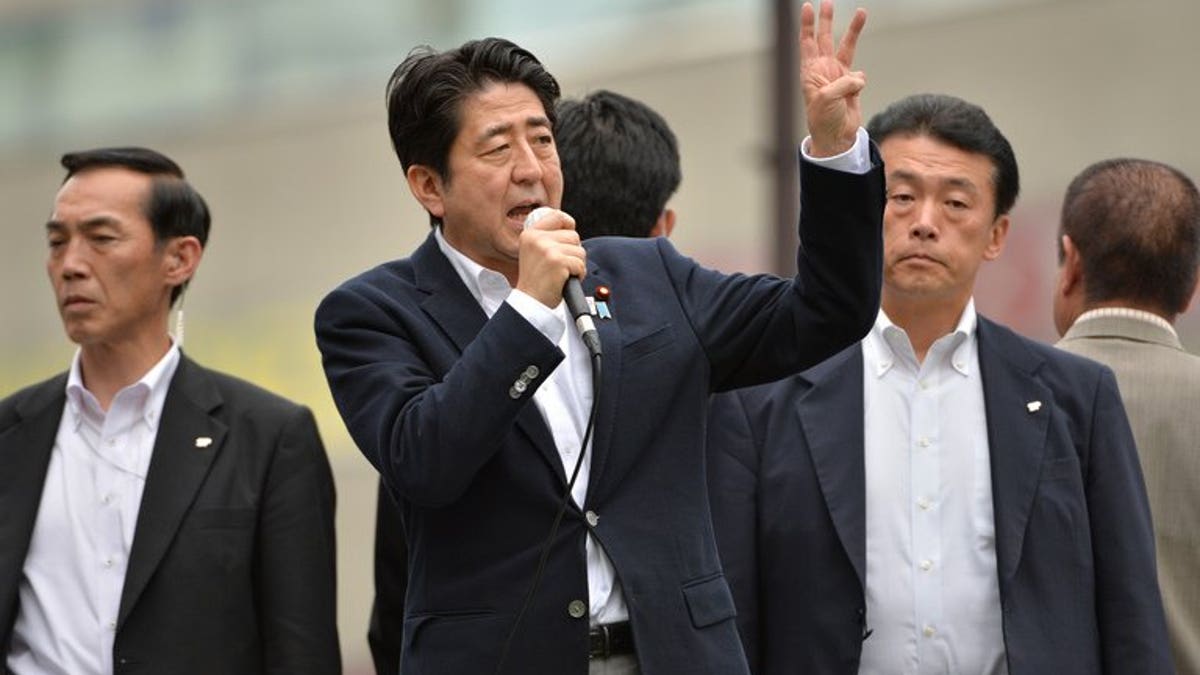 TOKYO (AFP) – Japanese Prime Minister Shinzo Abe's ruling bloc is set to secure a majority in the upper house in this month's election, according to newspaper polls.
Victory would give Abe control of both chambers of the legislature and he would not have to face a public vote for three years.
The Liberal Democratic Party and its coalition ally should comfortably win more than half of the 121 seats up for grabs in the 242-seat upper house election on July 21, separate polls in the Nikkei newspaper, Kyodo News and the Asahi Shimbun, showed.
The ruling bloc needs to win 63 seats to secure a majority in the chamber. In the last session the opposition Democratic Party of Japan was the biggest single grouping.
A poll by the liberal-leaning Asahi Shimbun estimated that the conservative LDP was likely to win 63-73 seats.
Supporters say Abe will use his renewed political clout to force changes on cosseted and inefficient industries such as agriculture, and to cut a swathe through labour laws that businesses say make it too difficult to hire and fire workers.
Detractors say he will abandon the economic project of his first six months and get back on his hobby horse -- revising the constitution, boosting the military and re-assessing Japan's wartime history.
Opposition parties have so far struggled to find a coherent message to sell to voters, who have on the whole warmed to Abe's big-spending, easy-money policy blitz, dubbed "Abenomics", which has nurtured the green shoots of economic growth.