Jalaluddin Haqqani, founder of Afghan militant network, is dead: Taliban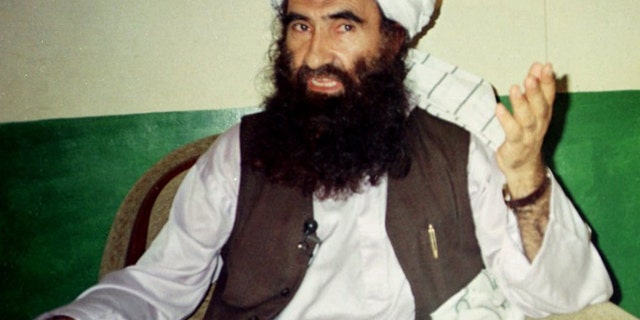 Jalaluddin Haqqani, an ex-U.S. ally who founded the militant Haqqani network in Afghanistan in the 1970s, has died after a long illness, the Taliban said, according to reports.
The Haqqani network is affiliated with both the Taliban and Al Qaeda and has been described as the top security threat in Afghanistan.
The elderly founder of Afghanistan's outlawed Haqqani network had been paralyzed for the past 10 years. The network was declared a terrorist organization by the United States in 2012.
Haqqani had not been heard from in several years, and reports of his death had been widespread in 2015. This is the first time the militant network has confirmed his death.
The BBC reported that in the 1980s, Haqqani was a major guerrilla leader against Soviet troops in Afghanistan and was considered a prized CIA asset. He later took sides with the Taliban in 1996, the report said.
Zabihullah Mujahed, a Taliban spokesman, told The Associated Press in a telephone interview Tuesday that Haqqani died on Monday inside Afghanistan.
In announcing Haqqani's death Tuesday, the Taliban called him a religious scholar and exemplary warrior.
The Associated Press contributed to this report