Italian prosecutor warns of Mafia threat against Pope Francis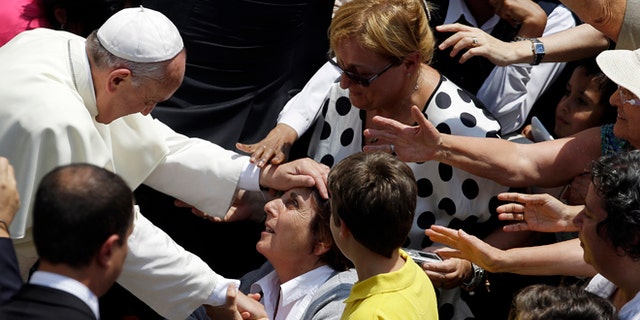 A state prosecutor in Italy warned that Pope Francis could be a target of a Mafia group, which he says is becoming "very nervous" about the pope's effort to reform the Church.
Nicola Gratteri, a prosecutor from the Calabria region of Italy, where the 'Ndrangheta organized crime organization is the most active, said, "if the godfathers can find a way to stop him, they will seriously consider it," according to the Religion News Service.
"I cannot say if the organization is in a position to do something like this, but they are dangerous and it is worth reflecting on," he added. "Those who have up until now profited from the influence and wealth drawn from the Church are getting very nervous."
The 'Ndrangheta group is considered by experts to be one of the most dangerous in Italy, the Religion News Service reports.
Gratteri said most mobsters are Catholics and have strong relationships with church leaders.
In May, Pope Francis spoke out against organized crime, naming Italy's four main groups, including the 'Ndrangheta.
Click for more from Religion News Service.