Israeli Labor party joins former government partner in bid to unseat Netanyahu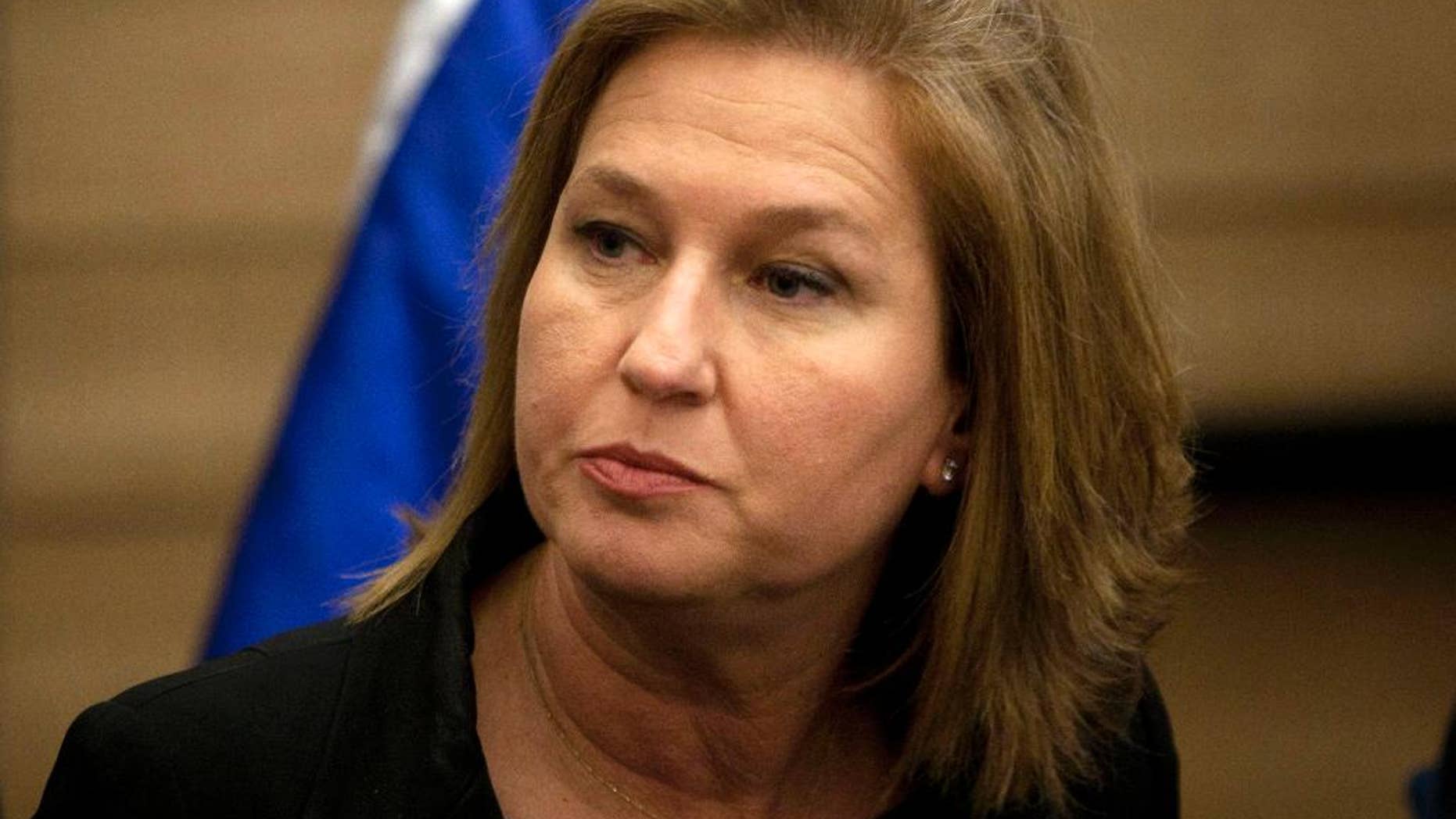 JERUSALEM – Israel's opposition Labor party is joining forces with a former government partner in a bid to unseat Prime Minister Benjamin Netanyahu in the country's coming elections.
Labor leader Isaac Herzog announced the alliance with Tzipi Livni of the Hatnuah party at a Wednesday press conference featuring the slogan "Together We Win."
The list is expected to run on a platform emphasizing the peace process with the Palestinians and greater economic equality.
Opinion polls give the joint Herzog-Livni list about 24 seats in the 120-seat parliament — slightly more than their current total.
That's two or three more seats than polls give Netanyahu's free-market, settler-friendly Likud.
The largest bloc has a good chance of being asked by Israel's president to form the next government.
The elections are set for March.