Israel chief rabbi under house arrest in graft probe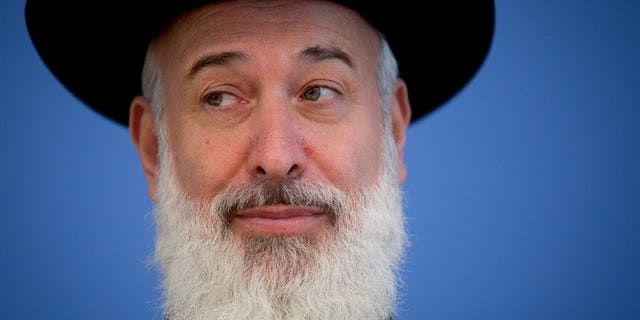 JERUSALEM (AFP) – Israel's chief Ashkenazi rabbi has been put under house arrest after a marathon grilling by detectives on suspicion of bribery, theft and breach of trust, police said on Friday.
"Rabbi Yona Metzger has been placed under house arrest for the next five days after he was questioned for more than 10 hours by the national fraud unit yesterday," police spokesman Micky Rosenfeld told AFP.
"If necessary, he will be questioned again."
Metzger has been the subject of months of covert investigations involving three other suspects, according to police.
Officers questioned him on suspicion of "receiving bribes, theft, breach of trust and money laundering," a police statement said.
Israel has two chief rabbis, the Ashkenazi and Sephardi, whose responsibilities include the country's rabbinical courts and regulating the food supervision industry.
The posts are coming up for reelection next month and there is hot dispute in the religious world over Metzger's successor.
In 2005 he was questioned on suspicion of receiving perks from a hotel in Jerusalem in return for favours, and police recommended that he be tried for fraud and breach of trust.
But then-attorney general Menachem Mazuz, fearing an unsuccessful prosecution, decided in 2006 against indictment.
Instead he wrote a scathing report about the rabbi, accusing Metzger of lying to police and recommending that he resign immediately.
Chief Sephardic Rabbi Shlomo Amar had a brush with police in 2005 when he was questioned over the assault by his son of a 17-year-old youth who was secretly dating his daughter.
Amar was not charged over allegations he was aware of the incident, but his son was convicted and jailed.